ONLINE PRE-REGISTRATION IS NOW CLOSED!
PLEASE CALL 631-696-4950 TO REGISTER
---
Conference Purpose:
God is longing to release His presence and glory upon the earth through His church. He longs for His people to be filled to overflowing with His manifest presence and power. God wants you so saturated with His glory that signs, wonders and miracles follow you everywhere you go. God wants you to have a dangerous shadow!
In our Glory Carriers Conference you will experience the manifest presence of God and breakthrough to a new level in your personal walk. You will receive fresh revelation and a fresh anointing upon your life. You will have the opportunity to receive from anointed men and women who have seen nations shaken for Jesus.
This year we are joined by some of our favorite people!
Don't miss this glory-filled weekend of God's presence and power! Invite everyone you know. God has an encounter waiting for you.
Conference Speakers:
Matt Sorger is a prophetic and practical life minister, healing evangelist, and the head of Matt Sorger Ministries. He travels nationally and internationally, ministering the Word in the power of the Holy Spirit, and hosts a weekly television program titled Power for Life. Many have experienced healing and breakthrough during Matt's meetings. He holds a degree in biblical studies and has ministered in over 25 nations of the earth. He currently resides in New York.
Matt Sorger
Matt Sorger Ministries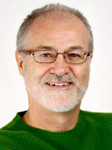 Dr. James W. Goll is the President of Encounters Network, Director of Prayer Storm, and coordinates Encounters Alliance, a coalition of leaders. He is Director of God Encounters Training - e-school of the heart and is a member of the Harvest International Ministries apostolic team. He has shared Jesus in more than 50 nations worldwide teaching and imparting the power of intercession, prophetic ministry, and life in the Spirit.
James is the prolific author of numerous books including The Seer, The Lost Art of Intercession, The Coming Israel Awakening, Deliverance from Darkness and many others. He has also produced multiple Study Guides and hundreds of audio and video messages.
James W. Goll
Encounters Network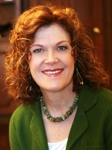 Bonnie Chavda is the daughter of cattle ranchers from New Mexico. A dramatic encounter with the Holy Spirit at age 10 radically transformed Bonnie's life, bringing her into a total commitment to Christ and His purposes. Later, she did her undergraduate studies at Lubbock Christian College, where she concentrated on coursework in Psychology and Sociology.

Bonnie received her Doctor of Philosophy degree from Global Evangelical Christian College and Seminary. A gifted author and dynamic teacher, Bonnie brings revelation and release to thousands through her exciting and often dramatic exposition of the Word. Her intense love of Jesus and her fearless, forthright, pioneer spirit converge to make her an unforgettable speaker.

Bonnie is an inspiring leader and a multi-faceted woman of God. Her passion and frankness bring an impartation for all who seek a deeper walk with God. Her presentations often focus on personal revival and discipleship relevant to our times. Known for her prophetic insight and passion for the Body of Christ, Chavda encourages people from all walks of life to come into fullness for God's end-time purpose. As a motivational speaker, her wide range of tapes and articles continue to bless thousands. Her latest book, The Original Sin, is poised to be a best seller.
Bonnie and her husband, Mahesh Chavda, are Founders and Senior Pastors of All Nations Church and Healing Center. Together, they also head up a global prayer movement called The Watch of the Lord. Bonnie serves as Executive Director of Chavda Ministries International and has served with her international evangelist husband in global mission work since 1980. The Chavdas' maintain ministry bases in North Carolina, Central Africa, and the U.K., while conducting evangelistic crusades and training seminars around the world. Bonnie and Mahesh have four grown children and maintain a home in Charlotte.
Bonnie Chavda
Chavda Ministries
Rolland Baker is a third-generation missionary born in China who, together with his wife Heidi, has seen God produce amazing fruit in Mozambique, Africa, one of the world's poorest countries. He loves traveling the world to impart what they have received and learned from their experiences of God's presence, power and love. As directors of Iris Ministries, which has grown to thousands of churches with thousands of children under its care, Rolland and Heidi rejoice in the Lord as they depend on Him daily to do what only He can do.
Rev. Rolland Baker
Iris Ministries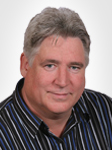 Steve Swanson has travelled throughout the world leading people in worship. He has led worship in conferences with many powerful ministries of the Kingdom such as: Randy Clark, Heidi Baker, Paul Keith Davis, Bill Johnson, JoAnn McFatter, Joshua Mills and more. Steve carries a powerful anointing and impartation in worship, intercession, and prophecy that creates an atmosphere of breakthrough in worship that opens the heavens. His unique gifting and passion allow worshipers to experience freedom, joy, and intimacy with the Lord. Steve has released 20 worship CD's and continues to record and produce his own as well as other artist's works. Steve, his wife Lisa and their two sons, reside in Casa Grande Arizona. Since 1997 they have overseen Friends of the Bridegroom Worship Ministries, www.fobworshipmin.org a ministry dedicated to the release of His creativity in worship and the arts.
Steve Swanson
Friends of the Bridegroom Worship Ministries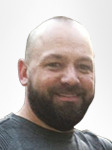 Jason Lee Jones and his wife Regina are radical lovers of Jesus who are ruined for anything less than to passionately pursue the pleasures and longings of God's heart. For over twenty years, they have had the privilege of ministering together, through both Worship and the Word. They are the founders of Richest of Fare Ministries and the Godbreed Company, and have given their lives to serve the King and his kingdom, traveling nationally and internationally full-time, as Worship Leaders, Conference Speakers, and Missionaries. Jason and Regina are burdened to see the Bride of Christ cultivate a hunger for the presence of God and a lifestyle of worship that is fueled and fed by unhindered intimacy and blood-bought identity. As musicians and artists, their hearts are postured to catch the sights and sounds of Heaven and release them into the Earth. All of their songs are birthed out of dialogues and exchanges with the Father through prayer and studying the Word. Their hearts burn for the peoples and nations of the earth to encounter God's manifest presence, all-sufficient power, and jealous love in the person of Christ Jesus and the breath of His Spirit. They are the pastors of a local community of believers in Savannah, GA and a global community that God has assembled as the Godbreed Company from among the nations. They have the heart of a true father and mother, and walk in an undeniable authority to gather the lost sheep, heal the broken-hearted and restore sonship and belonging to the orphan and the widow.
Jason Lee Jones
Richest of Fare Ministries
Registration Information
Early Bird Rate Ends February 24, 2013:
Adult - $59.00 per person
Children (ages 5-11) $29.00 per child
Married Couple - $108.00 per couple
Groups of ten or more - $44.25 each (25% discount)
MSM Power Partners - 10% discount
Pre-Registration Through April 21, 2013:
Adult - $69.00 per person
Children (ages 5-11) $39.00 per child
Married Couple - $128.00 per couple
Groups of ten or more - $51.75 each (25% discount)
MSM Power Partners - 10% discount
At-Door Registration IF AVAILABLE:
Adult - $79.00 per person
Children (ages 5-11) - $49.00 per child
Married Couple - $148.00 per couple
MSM Power Partners - 10% discount
Groups of 10 or more: One representative for groups of 10 or more must register all members of group at one time to receive the 25% group discount. Additional members cannot be added to the group discount at a later date. Call 631-696-4950 for group rates and registration. Please have names, addresses, phones, and emails for each individual in group prior to phoning.
Night Meetings are open to the public upon available seating.
Priority Seating will be reserved for conference attendees.
top
Register Now
Please click beolw to register online for single day sessions or the full conference.
Note for current MSM Partners:
Please remember to login to your account to apply your Special 10% Partner Discount to your conference registration. Your Partnership discount will apply at checkout and only to current Partners. ( If more than 30 days have passed since your last partner gift the system will not be able to recognize you as an MSM Partner.)
---
How to register

Online by Credit Card:
(MasterCard, Visa or American Express only)
using our secure Online Registration Form.

Phone-In Registration:
Please call 631-696-4950
Office hours 9:00 AM - 5:00 PM EST

By Check: (USA only, no International Checks)
or Money Order (must be in US Funds only).

Payable to: Matt Sorger Ministries
Indicate in memo: GSW 2012
Mailed to:Matt Sorger Ministries, PO Box 1648, Selden, NY 11784, USA

Must include full name, address, phone number and email for each registrant. Checks and Money Orders (US Funds only) must be received in MSM office no later than April 13, 2012
PLEASE NOTE: If you are registering additional attendees, they must be of the same household and live at the same address as you. Otherwise, please register them separately by filling out the online form again with their individual information. For additional attendees please include their first and last name as well as their email address. Thank you.
top