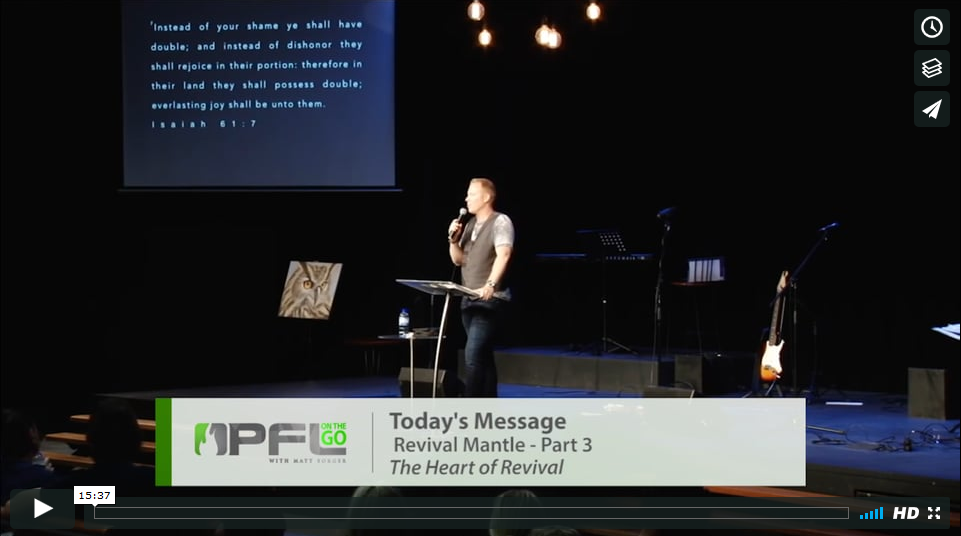 Revival Mantle

Part 3 - The Heart of Revival
You can burn with the fire of God in your heart and be a vessel of revival and awakening. On today's show Matt talks about the true heartbeat of God in revival.
Part 4 - The Heart of God
You can carry the mantle of revival on your life, but you must understand God's heart for revival. On today's show you will discover the depths of God's heart.