Teaching by Matt Sorger

Discerning of spirits is an important gift of the Spirit for believers to operate in. It gives you the ability to see beyond what's happening in the natural world to what's really happening in the spirit realm. It enables you to know if a sickness is natural or spiritual in nature, it let's you see if a demonic spirit is influencing someone to behave in a certain way, it let's you know when relationships are being affected by something dark. It also makes you aware of the presence of angels and their activity in your life. When you have discerning of spirits you will no longer be fighting in the dark. You will know exactly what you are dealing with and you will have the authority to overcome it and shut it down.
How Discernment Operates
Discernment can come in several ways through the spiritual senses God has given you. It can manifest through spiritual sight, hearing, smell, taste, and an inner knowing, as well as through dreams. I have experienced discernment in all of these ways. When I was 16 years old, I began to pray for God to make the spiritual realm real to me. As I prayed into this, God imparted to me the gift of discernment. The entire spirit realm opened up to me and I started to feel everything. Then God took me on a journey of developing my gift of discernment in a balanced, healthy way. He also taught me about the different levels of discernment and the purpose of discernment.
Why God Gives Discernment
One of the most important lessons I learned about discernment was understanding why God gave it to me. He didn't communicate information to me about what was operating in the spirit realm or what was operating in a person's life just to know. The main reason God would give me discernment was to pray. I found that as I prayed into what I discerned, God would move in a person's life, setting them free. Sometimes He would have me just pray privately for the person in my own prayer time. Other times He would use me in their life to personally minister to them. If I was faithful with what God showed me, He would increase and give me more. I also learned that God was looking to see if I could be trusted with information about people. Would I guard my mouth and not share it with others. This was an important test for me to pass. As I learned to guard my words, God could trust me with more.
There is So Much More to Learn!
I have so much more to share about discerning of spirits. And I want to get these truths to you so that you can operate in clear and accurate discernment.

Here are some resources that will empower you in this gift.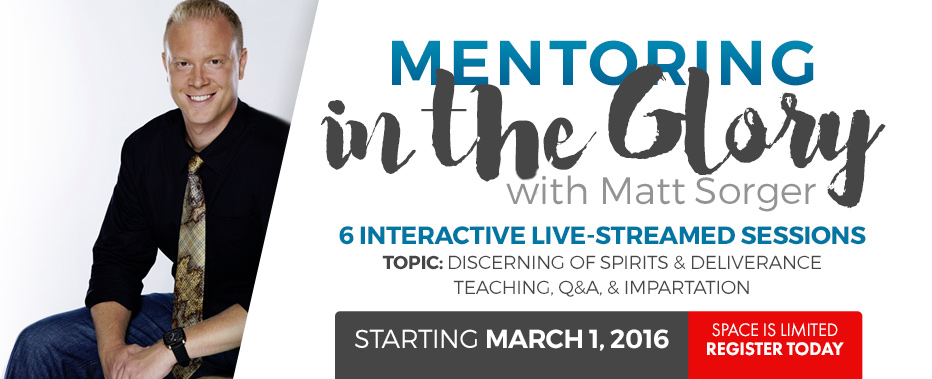 Discerning of Spirits and Deliverance Mentoring Program - Starts March 1
This is a 6 session, live interactive web-streamed mentoring group with me. It involves teaching, Q&A and times of impartation. You will learn:
-HOW you receive discernment
-WHY you receive discernment
-WHAT to do when you get discernment
...and a whole lot more!
I cover how discernment operates in deliverance ministry as well as miracle ministry. I will teach on what the different levels of discernment are and how to discern from the realm of the glory.
We will have special times of prayer and impartation where this gift will be activated and stirred up within you.
Join from anywhere around the world. For more details CLICK HERE.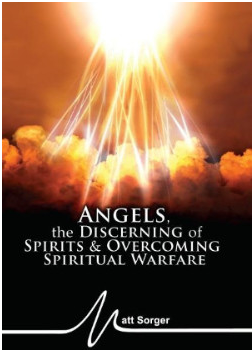 Angels, Discerning of Spirits and Overcoming Spiritual Warfare - 4 Teaching Set
This series is a must for all intercessors and for those who are sensitive to the spirit realm. It's also for those who want to increase their sensitivity to the realm of the spirit. You will also learn how to live in the glory and rise above a constant sense of spiritual warfare.
Teachings Include:
-Angelic Visitations
-Operating in the Discerning of Spirits
-Living in the Atmosphere of Heaven: Rising Above Spiritual Warfare
-The Divine Assistance of Angels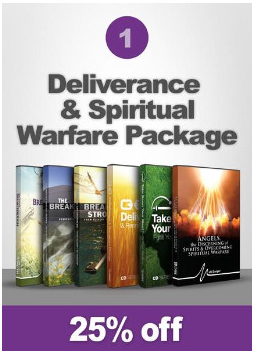 Deliverance & Spiritual Warfare Package - 21 Teachings - 25% Off Special

Angels, the Discerning of Spirits & Overcoming Spiritual Warfare Set (4 Teachings)
Breaking Strongholds Set (3 Teachings)
The Breakthrough Set (3 Teachings)
Keys to Your Breakthrough Set (4 Teachings)
Take Down Your Giant Set (3 Teachings)
Deliverance and Permanent Change Set (4 Teachings)
MP3: Normally: $105.00 Reduced: $78.75
CD: Normally: $165.00 Reduced: $123.75
FREE shipping on all orders within the US.


Warmest Blessings,



Matt Sorger