How to Find Your Life Partner
By Matt Sorger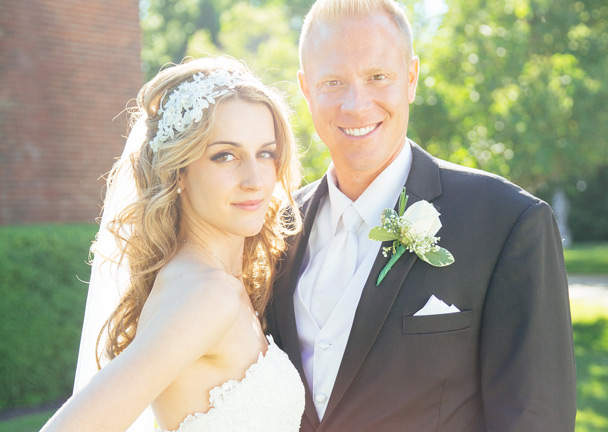 As I travel throughout the Body of Christ, I've observed that a large part of the church population is made up of single people of all ages. Some are happy and content in their
singleness and don't have a desire for marriage. Others are struggling to find the one God has for them. If you desire marriage, God says He will fulfill the desires of your heart. I recently taught a transparent message on my own journey of singleness to marriage. I've learned important truths that I want to pass on to you.
FRUITFUL SINGLENESS
Firstly, it's important to realize that you can be fruitful, successful, and joyful as a single person. I've served God in full time ministry for 21 years as a single person. I learned the importance of maximizing every season of life. While I was single, I devoted myself to cultivating my relationship with God and His call on my life. I'd spend many "alone" hours in prayer and worship, growing in my intimacy with Him. It was an amazing extended season filled with purpose, joy, and contentment. While you are waiting for your Mr. or Mrs. Right, you can flourish and have joy in the journey!
HEARING GOD'S VOICE
There's a pattern I've observed in regards to people hearing God on whether someone is "the one" for them. When you bring the "God factor" into relationships, it's possible to become hyper spiritual in this area. I often hear people say, "God told me you are the one for me!" I've had a good handful of girls say these exact words to me and most of them never even had one conversation with me. They heard a voice in their head telling them I was the one. The problem with this is that I never heard that voice telling me they were the one. In reality, God would never tell several women that the same man is their husband, so somewhere in this situation, someone was not actually hearing from God. While I do have a few friends in ministry who have a story of hearing God's voice tell them the moment they met their husband or wife that they were the one, I have also seen many couples where this does not happen. I want to demystify the process of finding a mate. I've seen people get married very quickly based on hearing a voice, without even taking time to get to know the person. Then after marriage, they discover that they're actually not compatible. They over spiritualized the process of finding their mate. Some of these relationships even ended in divorce.
TAKE TIME GETTING TO KNOW SOMEONE
If you think someone may be the one for you, take time to get to know that person. I can't stress this enough. Experts say it can take up to six months to really get to know someone. And even after that you will still be discovering new things. Relationship is a process. It's an investment and it takes time. Be intentional and ask specific questions early on to learn the most important things quickly. Does this person share the same love for God that you have? Do they share similar life goals, vision, and direction? Do they hold the same family values as you?
Take time to discover if your personalities are compatible. You want someone who will bring out your best, not your worst. Challenging moments may come, but you don't want them to be the norm. Constant conflict and disagreement are a red flag that you may not be compatible with each other. There should be an overall sense of peace and joy in the relationship. No one is perfect and you can't expect perfection, but the positives should far outweigh the negatives.
I HAVE A LOT MORE TO SHARE!
I want to share a lot more with you on this subject! I believe I have a solid biblical and practical view on these important relationship questions: "Does God choose my mate?
How do I know who is "the one"? Do I just listen to the voice in my head? What boundaries should I set while getting to know someone? What's appropriate in the Christian dating world?" I discuss these questions and more in my teaching Does God Choose Your Spouse? I encourage you to order it today. I believe it will encourage and help you in your process and journey to finding your God-ordained mate for life. This teaching is available in CD, MP3, DVD, and MP4.