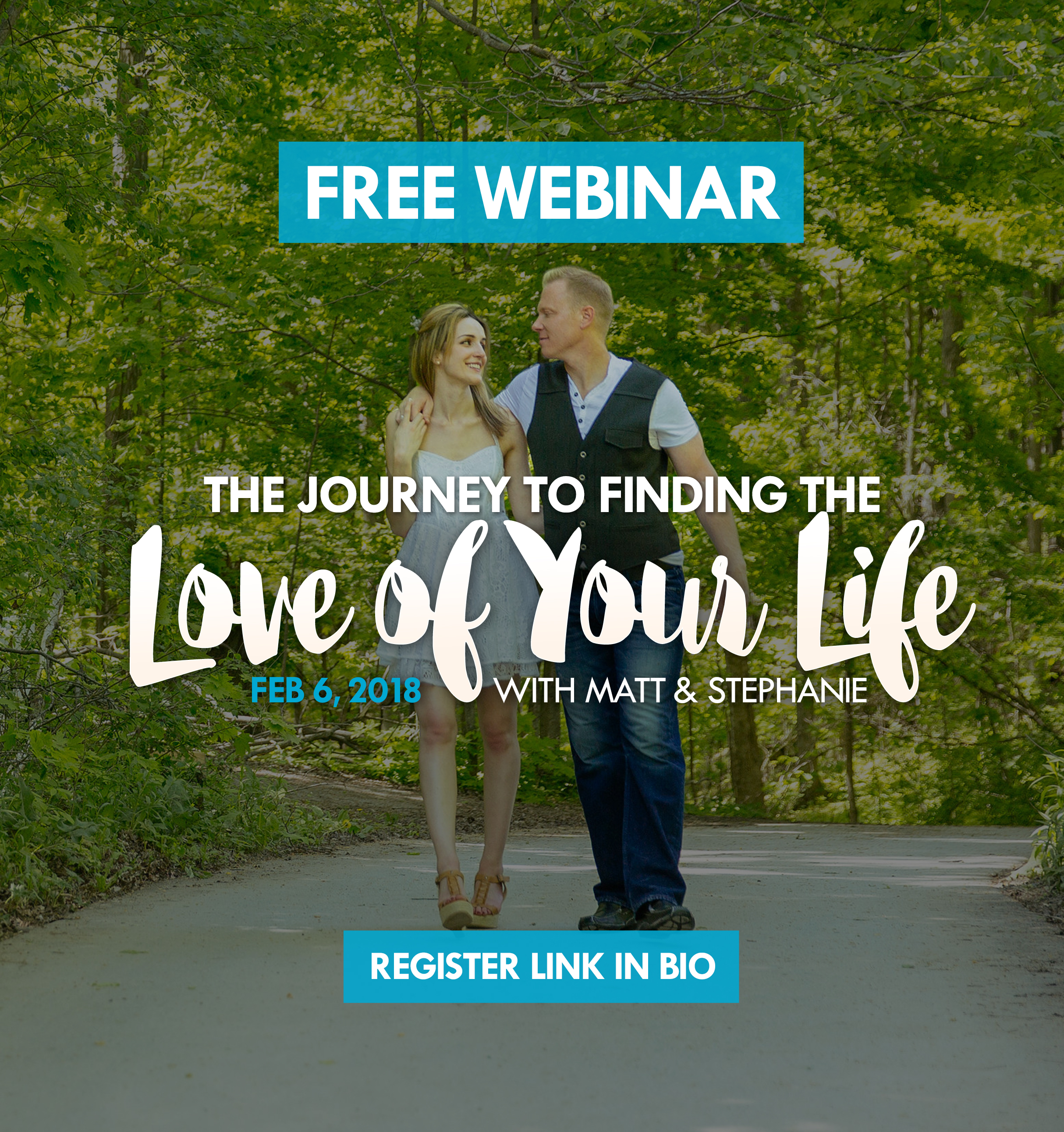 The Journey to Finding the Love of Your Life
FREE WEBINAR with Matt & Stephanie Sorger
February 6, 2018
As I travel and talk with people of all ages, I'm often asked questions like, "How did you and Stephanie meet? How did you survive your single years? How do you find the one you're supposed to marry? How do you know if they are the one? Does God choose your mate?"
I meet so many single Christians with lots of questions on dating and marriage. I want to tell you, God has a covenant mate for you. It doesn't matter your current age. You are never too old to experience the fulfillment of God's promises for you. If you desire marriage, God has a covenant mate for you that you can do life together with. It can be a marriage filled with purpose, vision, love, commitment, fulfillment and joy.
You can find the love of your life!
In this FREE WEBINAR, Matt and Stephanie are going to be sharing their marriage testimony, the journey they both went through in finding their marriage soul mate and some important relationship lessons they learned along the way. If you are praying and believing to find your mate, we encourage you to invest the time in participating in this webinar. We believe it will inspire your heart to receive every good thing God has for you!
How It Works:
Simply register with your name and email address. We will keep your information completely private. You will receive periodic updates from Matt that will empower your life and walk with God.
On the day of the webinar, February 6, you will receive an email with the video link to watch and spend that time with Matt and Stephanie.
We look forward to starting this journey with you into love and abundant life.