Live Interactive Mentoring in Your Destiny & Calling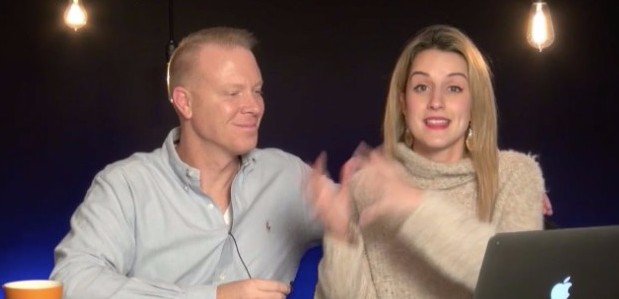 Pull Your Future into the NOW & Walk in Your Prophetic Destiny!

Starts March 28

Get free of false comparison and fulfill your unique destiny!
Our online mentoring is an up close and personal way to receive relational input and spiritual impartation as you pursue God's purpose for your life.
What will be covered in this mentoring time:
Understand how to be mantled with God's supernatural power for your call.
How to co-labor with God in action and faith.
How to discover your unique anointing and maximize what you have.
How to overcome the false comparison trap.
How to create and shape your future.
How to shift your season and pull your future into the now.
How to walk out your prophetic destiny.
How to create an action plan and see your goals achieved.
And so much more!
Each Session Includes Teaching, Q&A, and Personal Impartation Prayer!
Space is Limited. Must Register to Secure Your Place.
Click Here for More Information & to Register Now.

What Others Are Saying

"Thank you for this mentoring group. I have been really struggling with being very negative and so much fear. This mentoring is truly giving me practical tools I can use to change. This is very exciting!" - Cherlyn
"Thank you guys so much. I can't tell you how much I enjoyed these sessions! This honestly spoke to my heart like no other teaching. And Stephanie - I loved the words you spoke last night...it blessed me so much that I listened to it again, and later had my 17 year old daughter listen in. I can't thank you both enough. I love you guys. God bless you." - Gwen
"Thank you again for the amazing sessions, although I could not be there "in person" all the time due to different time zones, Father spoke to me in every session and Holy Spirit Presence was so tangible every time I watched! God's Glory cloud filled my office and landed on me and Holy Spirit Fire filled me. So looking forward to the next sessions!" - Marina
"This mentoring program was so good. Thank you for your heart and insight in piloting such an impacting learning experience. It was, as you explained, up close and personal. You were really MENTORING IN THE GLORY through the live-streamed sessions. I had signed up late, and caught only session 6 live. It was perfect timing for my wife, Judy, and I though." - Richard
"I am finally beginning to experience breakthroughs financially, spiritually, mentally, physical and socially after years of oppression and stagnation since coming into contact with Matt Sorger Ministries. I recently took the Mentoring Course and the deliverance and healing and presence of God is continuing to increase in my life. I thank you Lord and Matt Sorger for being obedient to the Lord." - D. Ann
"These classes have really helped me get to the roots of rejection in my adult life. Matt, thank you for all of your mentoring and for your church without walls. I look forward to June. I believe that I am learning to love myself in a healthy way rather than protect myself." - Janis
"I've really been blessed and impacted by the presence of God and the anointing during the mentorship classes just completed. I am looking forward to the next session. I thank God for the purity and the love we feel through your ministry." - Kathleen
"What another great session! I am learning so much. I feel like I am gaining so much in confidence, joy and peace especially. I just sense me and Jesus getting tighter and tighter. And feel like I see the word in a brand new way. Thank you so much! I am so looking forward to the next session." - Amy

Each session will be archived in case you miss it and need to watch at a later time. This is great for all our international group members.
The mentoring group will be open to a limited amount of people.
Space is limited so please register early.