Has God given you a dream? Is there something in your heart that you want to accomplish before you die? God has put an innate desire and drive within you to co-create with Him. To find fulfillment and purpose in life.
The biggest question I hear from people is HOW?
How do I get to where God is leading me? How do I make a dream a reality?
Well, it all starts with a dream.
Walt Disney once said, "If you can dream it, you can do it. The way to get started is to quit talking and begin doing. All our dreams can come true, if we have the courage to pursue them."
Fifteen years ago God spoke to my heart to launch out from pastoring and to start a traveling ministry that would bring me to over 30 nations around the world. Thousands of people would be saved, healed, set free and empowered by God's anointing and word. It didn't happen overnight. There were steps in the process. I added action to my faith and worked together with God to see a dream become a reality.
I often say, God will give you creative ideas that will propel your vision forward.
I want to help propel you forward. If we all fulfill our call, dream or vision, we will all be much happier, content and fulfilled. I want to celebrate your success and see you build your dream.
I have put together a 4 part teaching series called Walking in Your Prophetic Destiny that will help you get from point A to point Z and help you navigate through the B, C and D's.
I SO want you to move forward in your calling that I'm also going to GIVE you, Walking in God's Call for Your Life, COMPLETELY FREE. In this 3 part teaching set I cover: Released into Your Call, Unleashing Your Prophetic Word, & Fulfilling Your Vision.
Special 2 Day Offer!
When you order Walking in Your Prophetic Destiny, you will also get my 3 part teaching series Walking in God's Call for Your Life COMPLETELY FREE!
YES! I want to receive the 4-part teaching set Walking in Your Prophetic Destiny & the 3-part teaching set Walking in God's Call for Your Life, COMPLETELY FREE.
CLICK HERE FOR THIS SPECIAL CD SET OFFER
CLICK HERE FOR THIS SPECIAL MP3 SET OFFER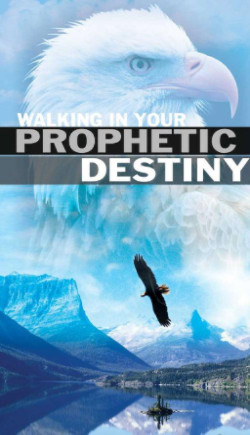 Is there a prophetic word or a sense of destiny you have yet to fulfill? Have you ever wondered how to get from where you are to where God wants you to be? In this teaching Matt shares on how to walk in the destiny God has for YOU and shares not only the spiritual but practical truths he has learned in walking out God's call. No matter what roadblocks you have encountered, God has a divine plan for your life, as well as a strategy for achieving the vision He's given to you. In this series you will learn how to qualify for spiritual promotion and see the purposes of God fulfilled.
Teachings Include:
Fulfilling Prophetic Destiny
Positioned for Promotion
Overcoming Destiny Roadblocks
Making Room for Your Destiny
COMPLETELY FREE TEACHING SET
NORMALLY $25

The call of God is not just for a select few. You are called by God and have a unique destiny and purpose that only you can walk out. In this teaching series, Matt shares on how to fulfill every prophetic word spoken over your life. He teaches you how to be released into your call and how to walk out the vision God has placed in your heart. As you listen to these teachings you will be set free to fulfill the potential God has placed inside of you!
Teachings Include:
Released into Your Call
Unleashing Your Prophetic Word
Fulfilling Your Vision