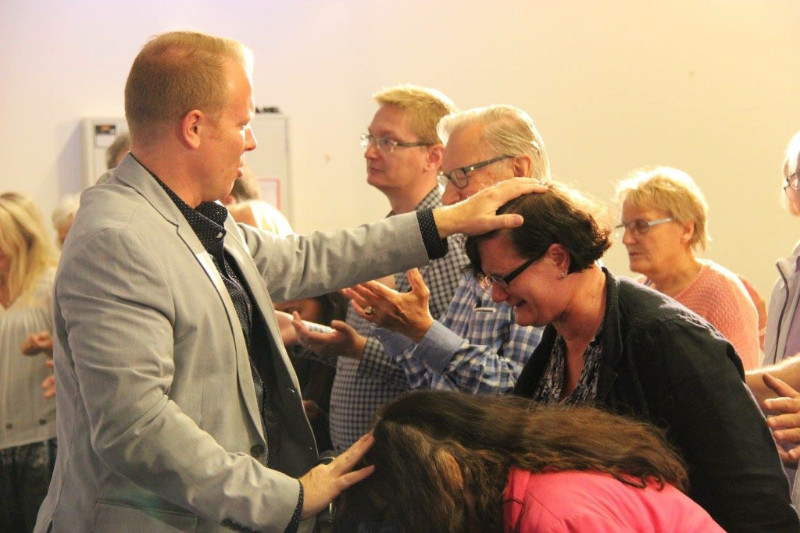 On the Road with Matt & Stephanie

Lives Are Being Changed Forever
It's amazing to see the grace and love of God heal people on a weekly basis. When you partner with MSM you are helping bring people into an encounter with God that transforms their lives forever. Here is an amazing healing testimony we received this month after ministering in Quebec, Canada. The glory of God was so strong in these meetings that many were being instantly healed and set free.

One woman named Lily testified, "I want to thank Jesus and you, Matt Sorger, because I got healed from Narcolepsy during one of your meetings in Québec. Your prayer and anointing was so powerful that I got drunk in the Spirit immediately, fell on he floor screaming and shaking, and then I felt complete peace. I stayed on the floor for half an hour, and then I felt immense joy. My head felt fresh and a huge weight went off. My head feels lighter since that day! I don't feel sleepy in the day anymore, and the tests at the hospital turned out negative yesterday for Narcolepsy! It was generational in my family and I had this condition my whole life. This healing just changed my life! Thanks for your ministry!!!" This is why we do what we do! Transformed and changed lives!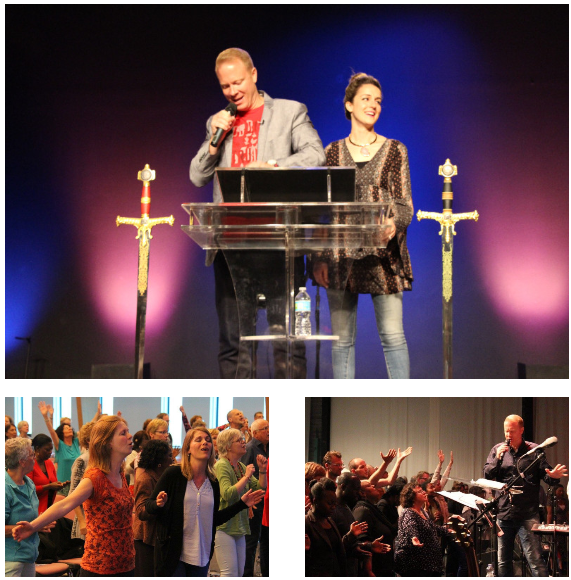 Nations Are Being Touched By God's Glory!

Recently Stephanie and I ministered in our European Tour in Switzerland, Holland and Norway. The meetings in Switzerland were very strategic. We ministered at Church of All Nations in Geneva and released a word from God into the lives of many who work in the United Nations. These delegates work with strategic initiatives all over the world, including refugees and those fighting for their lives. Many UN delegates were touched by the tangible power of God, healed and filled with the Holy Spirit. God's power was also strongly evident in Holland and Norway.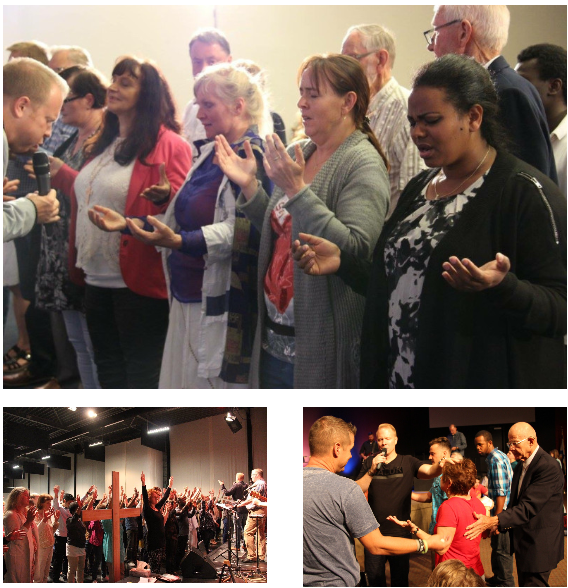 Testimonies of God's Miracle Power

Blessed to Partner with MSM

"I feel so blessed to be a partner with MSM. I am a sole parent with 4 children who was miraculously healed of neck problems during the worship before you even spoke at a conference in Sydney, Australia. I haven't been to physiotherapy since that conference and have given the equivalent to your ministries ever since. It has been an incredible blessing. I have noticed a shift in my life. And it has been a great year for me financially too!" - Louise

Your Book is an Answer to Prayer

"I just had to share my heart on Matt's book "Power for Life." It is PHENOMENAL. I had no idea that when I got to the chapter titled "WHEN EVERYTHING GOES WRONG" that I would be laughing so hard. Thank you for sharing your life and heart in this great book! God used it as a direct answer to my prayers and it spoke right into my life and situation." - Maria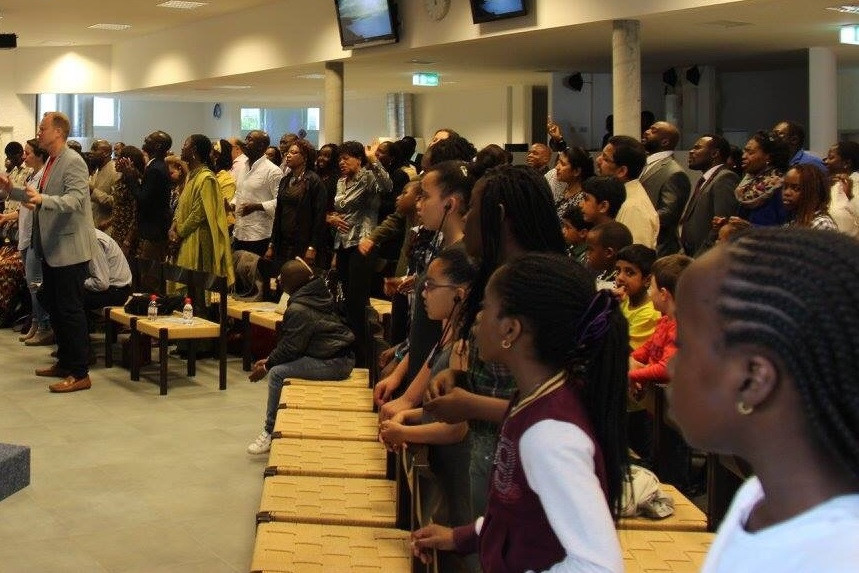 Prophetic Insight - Lost Years Restored
Recently God has been speaking to me about lost years restored. Sometimes we go through suffering in life that is caused by the actions and attitudes of people around us. And sometimes we go through suffering because of our own actions. Either way, you may feel today like years of your life have been lost. Maybe you wish you came to know God sooner. Or maybe you regret past choices you have made or maybe you have experienced loss and conflict in relationships. I have a word for you today. God is restoring lost years! He is restoring every lost moment of your life! Wherever it looks like the enemy has come in to rob, steal or kill, God is working ALL things for your good. The glory of your latter house will be greater than your former. I declare over you today as my partner in ministry that ALL things are being restored in your life. Even if God has to add years onto your life, He is restoring every lost moment back to you, in Jesus name. Remember, you are loved, valued and adored by your Heavenly Father.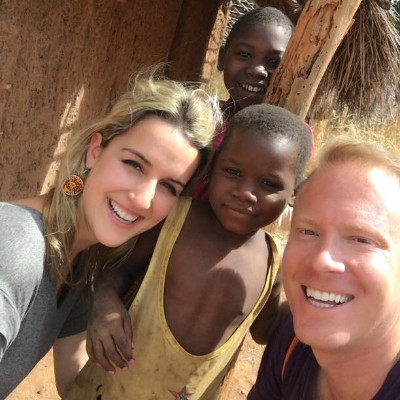 Get to Know Matt & Stephanie
Q: How do you cultivate a loving, happy, healthy marriage?
Matt: For me one of the keys to a happy thriving marriage is always remaining sensitive to your partners feelings. If you do something wrong or hurt them in some way be very quick to apologize and make up. Never let offenses settle in. This is something Stephanie and I are very diligent to do. Also keep laughter and fun in your marriage. Know your partner's love languages and be intentional to meet them.
Stephanie: Open communication is key. Be open to sharing your heart with your partner and be an active and willing listener. It's a wonderful thing to be able to share your deepest thoughts and dreams with your spouse. It's also wonderful to work through any offense or conflict. Forgive quickly, don't keep a record of wrongs, and aim to be peacemakers. Also, positive words of affirmation always cultivate love! Encourage or affirm your partner with your words.
Stay Connected with Matt this Summer!
Don't forget our MSM Phone App! It has hundreds of videos for you to watch. Receive a fresh word from God and be encouraged in your faith.
You also get a FREE AUDIO BIBLE in the phone app. This way you can listen to God's word any time you want.
Just go to your APP Store and search for Matt Sorger Ministries and download the app today!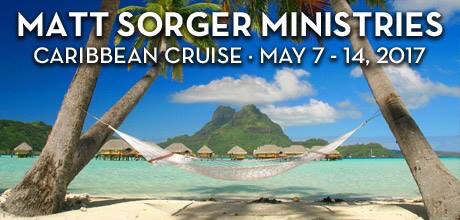 Join Matt and Stephanie on their very first Glory Caribbean Cruise - May 2017. They will be joined by Joshua Mills, Barbara Yoder and Julie Meyer! It's going to be fun in the sun and glory! Don't miss this opportunity to interact with Matt and Stephanie in a more personal, relaxed setting while encountering God in an amazing way.
Click here to find out more information.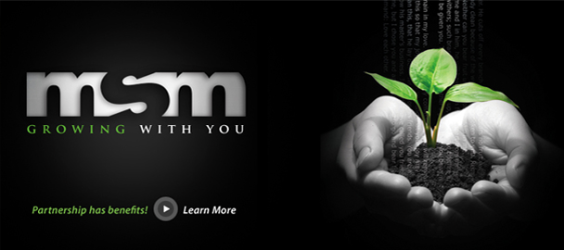 Thank You Monthly Partners!

Thank you monthly Power Partners for helping me reach souls around the world! Your prayers & giving are changing lives for eternity. You made these two evangelistic crusades to reach the lost possible. Many were saved, healed and set free because of your faithful giving.
I so appreciate our monthly partners. MSM sows a new audio teaching in CD and MP3 each month as a special thanks to our partners. If you would like to receive this monthly teaching and come under the prayer cover of MSM, you can join our partner family by clicking the link below.
Yes! I want to partner with the anointing on MSM and see lives changed around the world!