Today I am giving you some of our most anointed teaching sets at a 50% discount!
My life has personally been impacted by the truths in these teachings. I am where I am today because of it.
God's anointing and call are for each and every one of you. These teachings have been hand selected for this special offer.
You can live in the power of God's Kingdom in your life today. You can advance forward in your life and destiny and experience every amazing blessing God has for you. You can experience and encounter God in a new fresh way. You can be a forerunner, sent by God with His fire on your life. You are part of the New Breed filled with radical power and love. You can keep every impartation God gives you and see it multiply and grow! And you can flow in the Spirit without limits.
DON'T MISS THIS AMAZING SPECIAL OFFER!
50% DISCOUNT ON ALL OF THESE POWERFUL TEACHING SETS THAT HAVE DEEPLY IMPACTED MY OWN LIFE.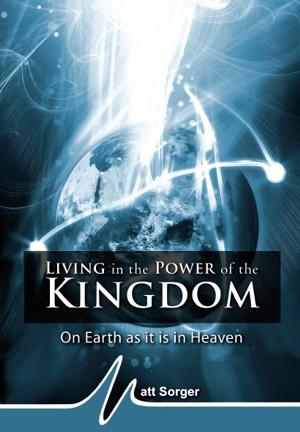 In this three part teaching on the Kingdom, Matt shares prophetically on the foundation God is shaking everything down to, LOVE. You will learn your place and position in the Kingdom as well as how to operate in supernatural authority. Matt brings life changing instruction on how to operate in the dominion power of the Kingdom from a position of rest. He also shares on how to invade every aspect of life and society with the power of the age to come. Get ready to be equipped with a new level of revelation and authority and see His Kingdom released in and through your life on earth as it is in heaven.
Teachings Include:
The Foundation of the Kingdom is Love and Grace
Knowing Your Place in the Kingdom
Kingdom Takeover
50% Off - Living in the Power of the Kingdom - CD
50% Off - Living in the Power of the Kingdom - MP3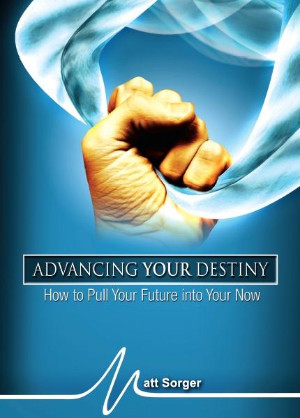 There is power in vision. When you can see with the eyes of the Spirit, all the limitations of the natural are removed. In this powerful four part teaching series Matt teaches with scriptural clarity how to pull God's timing into your "now moment". Matt addresses the concept of God's timing and brings some much needed truth and revelation into this area. You will also learn how to live with a spirit of excellence and advance your life and ministry forward with exponential growth. Get ready to access God's supernatural grace and power in your life today!
Teachings Include:
The Power of Vision and Destiny
Advancing Your Destiny with Excellence
Pulling Your Future into Your Now
Unleashing Your Prophetic Promise
50% Off - Advancing Your Destiny - CD

50% Off - Advancing Your Destiny - MP3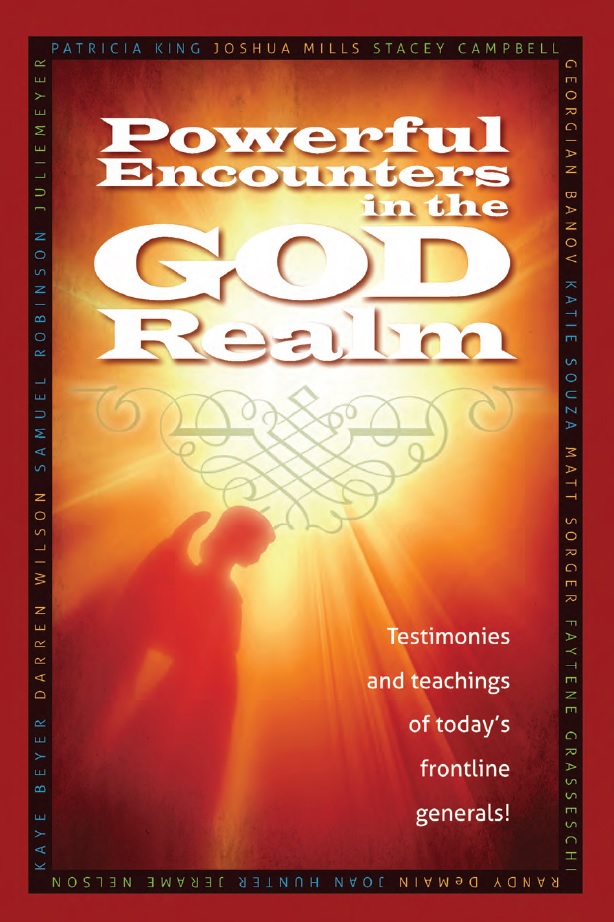 In Powerful Encounters in the God Realm, you will accompany several very credible witnesses on their spiritual journeys and experiences in the glory and the supernatural. As they share insights from their moments in the supernatural, you will be awed as you learn what they learned. Yet, most importantly, you will find insights that will guide you to that sphere of supernatural encounter.
Patricia King says, "Every Christian has an invitation to experience the glories of that realm NOW!" Read, enjoy, and then...encounter!
50% Off - Powerful Encounters in the God Realm - Book

50% Off - Powerful Encounters in the God Realm - PDF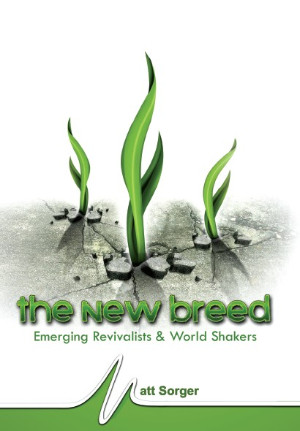 Over 16 years ago the Lord spoke to me about a "new breed" of leader that He would raise up in the earth. They wouldn't have a model that they could exactly carbon copy so they would need to hear God's voice with ultra clarity to know where to go and what to do in the days ahead. We are now living in that time. In this series you will learn prophetically about the "new breed" God is raising up and what characteristics will mark this new generation of believers. It's not about how old or young you are. It's about the fire in your heart. Get ready to be commissioned by God and see whole regions and nations shaken by His power and glory through your life! Understand what it means to be truly sent by God and be inspired and sent out as an authentic world shaker.
Teachings Include:
Power Encounters that Shape History
Sent by God – The Call of a Revival Forerunner
Characteristics of the New Breed
Commissioning Joel's Army
50% Off - The New Breed - CD

50% Off - The New Breed - MP3
Have you ever experienced God in a powerful way only to slip back into "life as usual"? In this riveting series Matt expounds on how to keep an impartation you receive from the Holy Spirit and see it go deeper in your life. He teaches from his personal life experience how to protect God's anointing and see His presence and power rise to new heights in your life. If you desire to move in the anointing without measure and see every impartation of the Holy Spirit increase, then this series is for you. Learn how to keep what you've got and see it explode in exponential greatness and glory.
Teachings Include:
Keeping Your Impartation
Protecting the Anointing
The Unlimited Anointing
50% Off - How to Keep Your Impartation - CD

50% Off - How to Keep Your Impartation - MP3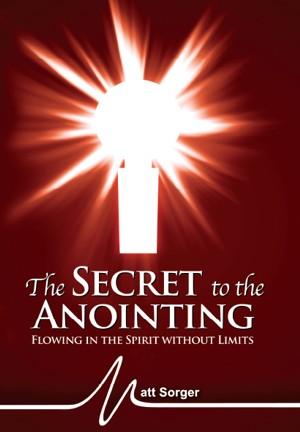 Have you ever seen someone anointed by God and wondered "How did they get there? What do I need to do to get what they got?" In this series you will learn the answer to those questions and much more as Matt shares with you the ultimate secret to operating in the anointing of the Holy Spirit. As you listen you will be completely set free to move to a new level of His tangible anointing in your life. Matt will teach you how to yield to the Holy Spirit and see His power flow through you. Matt will also share with you two life changing keys to the anointing as well as share the secret to accessing the Spirit without measure. Get ready to be anointed by God!
Teachings Include:
Yielding to the Holy Spirit
Accessing the Spirit without Measure
The Kingly Anointing
50% Off - The Secret to the Anointing - CD

50% Off - The Secret to the Anointing - MP3
I look forward to growing with you in your life in Christ!
Simply visit our STORE and add each one of these teaching sets to your web cart. The discount will show automatically for you. Discount is available until 9/1/18.