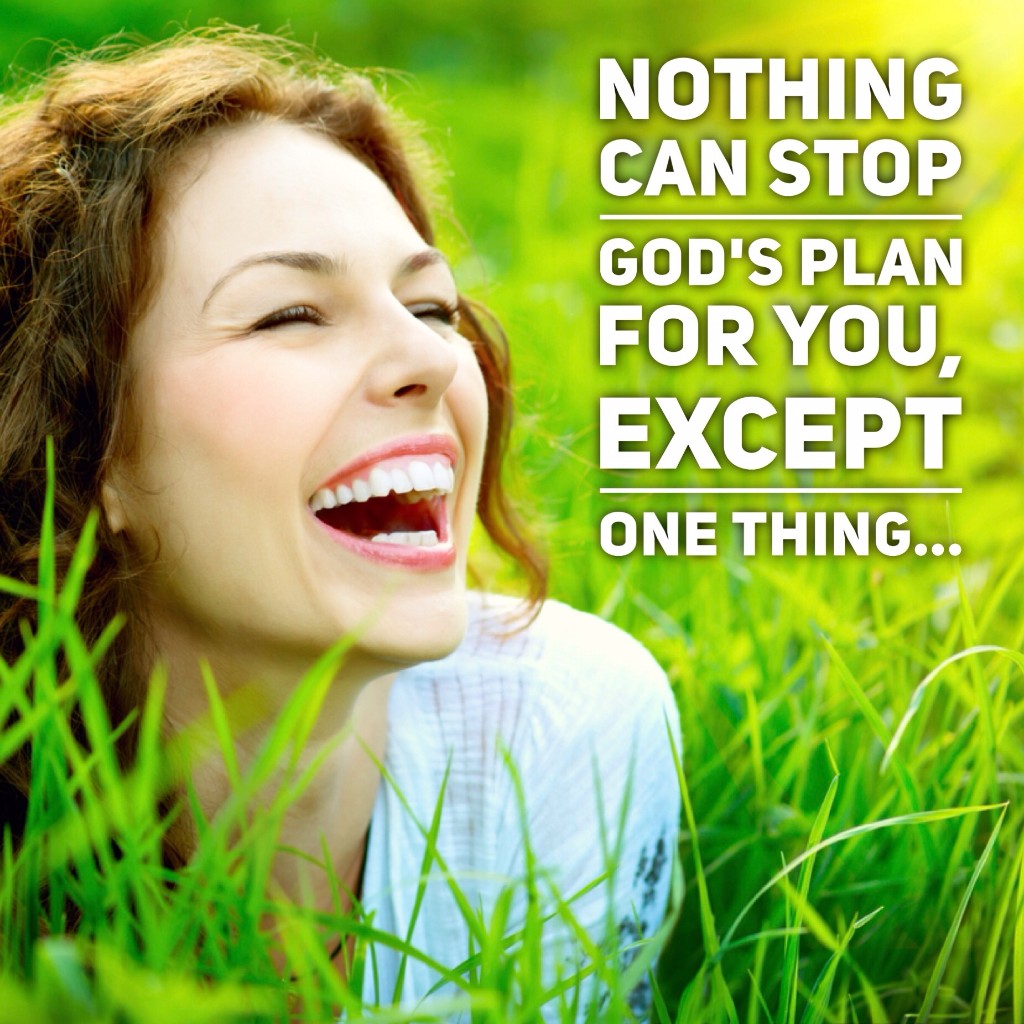 There is only one thing that can stop your destiny. No person, no situation and no demon can stop God's plan for you! Keep reading to find out more...

In today's teaching I want to give you a truth that will set you free to fly into the amazing future God has for you.
Let's look at Joseph from Gen. 37. God gave him a great dream of elevation and influence. When his brothers heard it, they did everything they could to stop it from happening. They threw him in a pit and sold him as a slave. Joseph eventually landed in a dungeon. It appeared that Joseph's brothers achieved their goal and stopped God's word and Joseph's destiny from ever taking place.
What they didn't realize was how powerful and big God was to bring His purposes to pass, no matter what they did to stop it!
In fact EVERYTHING that happened to Joseph to destroy him served to position him in the right place at the right time to fulfill God's plan and purpose. Joseph's brothers couldn't stop God's plan. Their actions put Joseph in the dungeon, the very place Joseph needed to be to meet Pharaoh and be exalted to influence and power!
God's plan was that Joseph would be elevated for a purpose, to save many lives. There is only ONE THING that could have short circuited Joseph's destiny, and that would have been his own unforgiveness and offense. Had Joseph been elevated to power with bitterness in his heart, he would have used his power to hurt people rather than help them. This is what bitterness does. It not only defiles your own heart, but it can hurt everyone around you. Wounded people tend to hurt others out of their own woundedness.
But Joseph chose to forgive his brothers because he had a higher revelation. What people meant for evil, God meant for good. They sold Joseph as a slave, but God sent him on a mission. They betrayed him, but God positioned him! He knew God was working all things for his good. With this higher perspective he could freely forgive his brothers and fulfill his destiny.
If you choose to keep your heart free from offense, NOTHING CAN STOP GOD'S BLESSING FROM YOUR LIFE. But if offense is left to fester, it can stop the amazing future God has for you.
I want you to be FREE! No hurt or offense is worth short circuiting your destiny. I want you to know how powerful God is. He's working on your behalf. Even the most painful things in life that seem to be hindering you or blocking your destiny, those things can't stop God or you! You are being positioned for promotion. God is with you every step of the way.
God recently spoke to me that we are going over every wall of hindrance in our lives. I want to get this word deep in your heart.
A pastor told his congregation this week, "You have to get this message and listen to it over and over again! Get it in your heart."
I teach this prophetic message in my brand new teaching set Keys to Established Breakthrough. This series is possibly the most important one I have taught on. You need to get it. You can be free to fly into your future, fulfilling God's plan for your life.
I believe God is positioning you for promotion. Things you perceived as hindrances are serving to position you for God's plan. I so want you to excel forward, I am going to give you my teaching set Understanding Spiritual Promotion COMPLETELY FREE when you order Keys to Established Breakthrough. This is a $25 value completely free.
Keys to Established Breakthrough and Understanding Spiritual Promotion are available in both CD and MP3.
SPECIAL 2 DAY OFFER

Get Keys to Established Breakthrough and receive Understanding Spiritual Promotion
COMPLETELY FREE ($25 VALUE)
YES! I want to overcome every wall of hindrance in my life and experience God's promotion.
Please send me this special CD OFFER. CLICK HERE.
Please send me this special MP3 OFFER. CLICK HERE.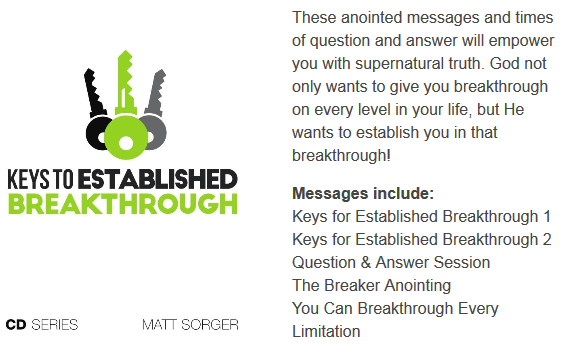 COMPLETELY FREE TEACHING SET
NORMALLY $25