Do you need breakthrough in any of these areas...your family, relationships, finances, work, health or emotional well being?
God wants to give you a permanent breakthrough by His anointing. No wall is going to be able to hold you back!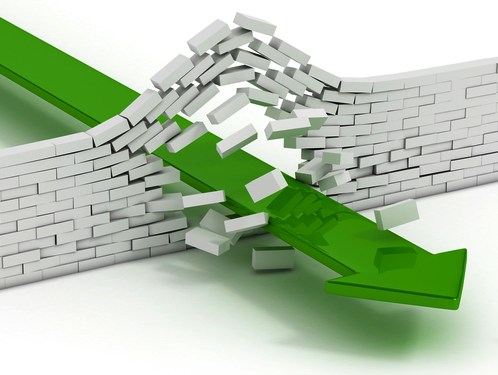 How Does the Anointing Destroy the Yoke?
Isa. 10:27 declares that the anointing destroys the yoke. The Hebrew word for anointing here is shemen. It can be translated several ways. We see the word for "anointing" also translated as strength, fatness and prosperity.
The Amplified Bible says, "The yoke shall be destroyed because of fatness." It was in reference to the yoke of Israel's enemies, the Assyrians, being broken off of their neck. God would cause Israel to so grow in strength, blessing and fatness that the yoke of their oppressors would no longer fit around their neck. What a picture of what God's anointing does for us!
God does not want to give you a temporary breakthrough. He wants to give you permanent transformation and freedom! God's anointing will cause you to grow in strength and fatness, in the sense that He will so transform you that the yoke of oppression that once held you captive will not be able to fit on your neck ever again!
Your time for breakthrough is NOW.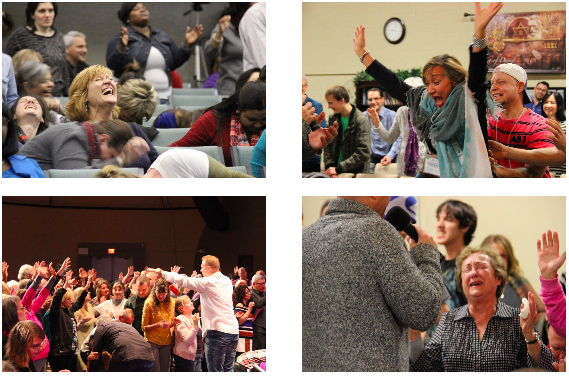 I recently ministered in our Day of Breakthrough in Long Island, NY. What a powerful day it was!
Here's a testimony from the day:
"I'm beyond words! This was exactly what God has been doing in my life and what I needed. I was overwhelmed by the presence of God and the anointing. I'm so glad I obeyed God and came to the Day of Breakthrough! Thanks for making this possible." - Andrea
If you missed it, you can still receive from the anointing that was present in the meetings.
We are making available all four sessions of breakthrough for you!
I encourage you to get these anointed messages and times of question and answer that we had during our Day of Breakthrough. You will be empowered by truth so that the yoke of oppression won't be able to fit around your life any longer.
Messages include:
1. Keys for Established Breakthrough I
2. Keys for Established Breakthrough II & Question & Answer
3. The Breaker Anointing
4. You Can Breakthrough Every Limitation
The wisdom in these teachings will set you free! One pastor said it was the most powerful message he's ever heard!
YES! I want to breakthrough in every area of my life. Send me my Keys to Established Breakthrough Series.
Click Here to Get This Special MP3 Offer
Click Here to Get This Special CD Offer