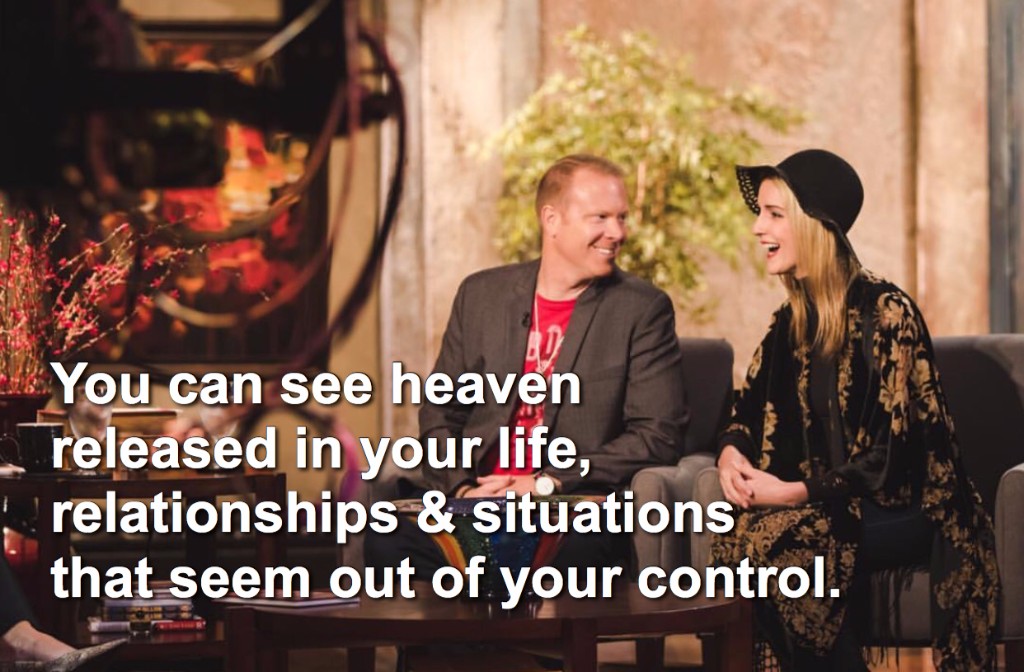 Have you ever been in a situation where you just didn't know what or how to pray? Have you experienced the stress of conflict in relationships and didn't know how to resolve it? Have you wanted to see greater results from your prayers? You can see God's Kingdom power invade your situation today!
Jesus taught His disciples how to pray in Matthew 6:10. "Your Kingdom come, Your will be done on earth as it is in heaven."
We all find ourselves in situations that are outside of our control. Either the actions of other people or life's circumstances go in a direction we didn't expect. These things may even have a negative impact on your life. But you are not powerless in the situation. You don't have to just go with the flow and let the circumstances of life dictate to you how you will feel, react, behave and live. You have more power and authority than you realize.
Your prayers will not only affect you internally, but they can shift the very thing that looks outside of your control. How does this work?
You have to realize that there is a spiritual unseen world in operation all around us. Our conflicts are not only in the natural, but also in the spiritual. How you deal with the spiritual will directly impact the natural.
Here are some keys to seeing God's Kingdom power move in your situation.
When a person behaves in a way that offends you, choose to forgive them and don't let offense or bitterness take root in your heart. This will keep your spirit and heart clear.
If you need to address the situation, speak truth in love and humility, not in anger. Love overcomes everything.
If the person has a different perspective on the situation than you do, realize people may see things from different points of view based on their personality and life experiences.
But also realize that there may be forces at work behind the scenes to influence the way people think or feel. This is where you can take authority in the realm of the spirit.
If the enemy is at work in a situation influencing towards strife, division and conflict you have power in prayer to shift that situation.
Realize God is BIGGER than the situation and He is even bigger than man's free will. God can break through and free someone from a demonic influence so that their will is free enough to see things clearly and accurately according to God's truth.
When you pray, pray the word of God, not just your own thoughts. Praying God's word carries spiritual power and authority.
Declare Mt 6:10 over the situation you are facing. Begin to declare that God's will and Kingdom come on earth in your life and situation.
As you declare this in prayer, God will move in ways you can't. He will move upon people's heart, minds and emotions to bring clarity and breakthrough where there would be strife and division. The Holy Spirit will also bring conviction where it is necessary.
God has ways of bringing healing and restoration, even where you think it's impossible.
You are anointed by God to see heaven invade your life. You are anointed to pray. You are anointed to declare God's word and see His will established on earth as it is in heaven. You are anointed to shift your situation! You CAN see relationships healed and restored.
My teaching set, Living in the Power of the Kingdom - On Earth as it is in Heaven, will empower and equip you to see God's will established in every situation you face. It is available in both CD and MP3 download.

YES! I want to receive my teaching set on Living in the Power of the Kingdom - On Earth as it is in Heaven.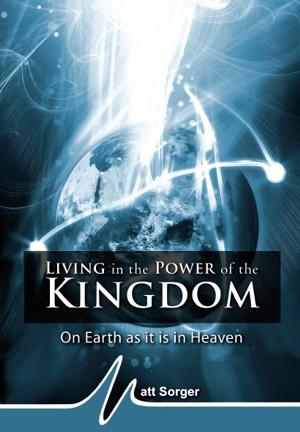 In this three part teaching on the Kingdom, Matt shares prophetically on the foundation God is shaking everything down to, LOVE. You will learn your place and position in the Kingdom as well as how to operate in supernatural authority. Matt brings life changing instruction on how to operate in the dominion power of the Kingdom from a position of rest. He also shares on how to invade every aspect of life and society with the power of the age to come. Get ready to be equipped with a new level of revelation and authority and see His Kingdom released in and through your life on earth as it is in heaven.
Teachings Include:
The Foundation of the Kingdom is Love and Grace
Knowing Your Place in the Kingdom
Kingdom Takeover