Have you ever felt like you were moving forward only to be knocked down again? Are you tired of going from breakthrough to crisis? Then this prophetic word is for you!
God is Establishing You in Your Breakthrough

We have entered into a new season of great breakthrough! And it won't be from breakthrough to crises. It's going to be breakthrough to breakthrough to breakthrough! Not only is God giving you breakthrough on every level, but He is going to ESTABLISH you in that breakthrough. You will enter into your promised land and take possession of it. It's a time of released inheritance, both spiritually and naturally.
Shut the Door on the Enemy

Everything that hindered you in your past season is being removed out of the way. Every crooked place is being made straight and every uneven place is being made smooth. Any doors that were opened to the enemy in the past season are being slammed shut. When the children of Israel applied the blood of the sacrifice to the doorposts of their homes, the spirit of death had to pass over. When you apply the blood of Jesus to the doorposts of your heart and life, the enemy will have to pass over. He will have no legal place to land or enter in.
Keys to Established Breakthrough

God is releasing keys to being established in your breakthrough. When David was anointed king in 2 Sam 5, the Philistines set themselves up against him and resisted his new level of anointing. Any time you are moving to a higher place spiritually, the enemy will try to resist you. David didn't retreat when opposed by his adversary, he advanced into the presence of God. God released angels on his behalf to clear the enemy out of the way. David not only broke through but he was established in that breakthrough. He named the place Baal-Perizim, meaning "The Lord of the Breakthrough". God broke through his enemies like the bursting forth of many waters.
God is establishing you in your breakthrough!
Here are Some Keys:
Whenever you feel spiritual opposition don't retreat. Advance into God's presence.
Choose to identify and shut every door you have opened to the enemy.
As you bring those things before God He will clear away any legal rights the enemy may have and cover you in His divine protection.
Not only will you receive a fresh anointing, but you will be established in that place of increase.
As a result you will have more authority, influence and power in your life.
This is your season of ESTABLISHED BREAKTHROUGH! It's a word from God for this time.
I want to see you increase and breakthrough in every area of your life. It's so important that we sow prophetic revelation and teaching into our hearts. I want to sow more of this word into you. In my teaching series called, The Breakthrough Series - Possessing Your Full Inheritance, I teach on HOW TO maintain your breakthrough so you don't keep getting knocked down. You will go from breakthrough to breakthrough.
I so want you to break through that I'm going to give you my teaching set Take Down Your Giant completely FREE when you get The Breakthrough Series. Teachings Include: Take Down Your Giant, The Lord Has Need of You, and There's a Breakthrough in the Breakthrough.
This is a $25 value completely FREE.
Special 2 Day Offer!

When you order The Breakthrough Series, you will also get my 3 part teaching series Take Down Your Giant COMPLETELY FREE! (Normally $25)
YES! I want to receive the 3-part teaching set The Breakthrough Series & get the 3-part additional teaching set Take Down Your Giant COMPLETELY FREE.
CLICK HERE FOR THIS SPECIAL CD SET OFFER
CLICK HERE FOR THIS SPECIAL MP3 SET OFFER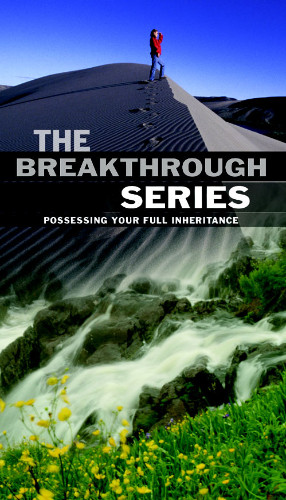 The Breakthrough Series
Possessing Your Full Inheritance
Are you seeking a spiritual breakthrough in your life? In this series, Matt describes how to achieve that breakthrough through the divine strategies found in the Word of God. He shows you how to defeat the plan of the enemy and maintain lasting victory. You will gain an understanding of the process of transformation and lasting deliverance and will be empowered to live a victorious overcoming Christian life.
Teachings Include:
The Anointed Shout
Possessing the Territory of Your Soul
Maintaining Your Breakthrough
COMPLETELY FREE TEACHING SET
NORMALLY $25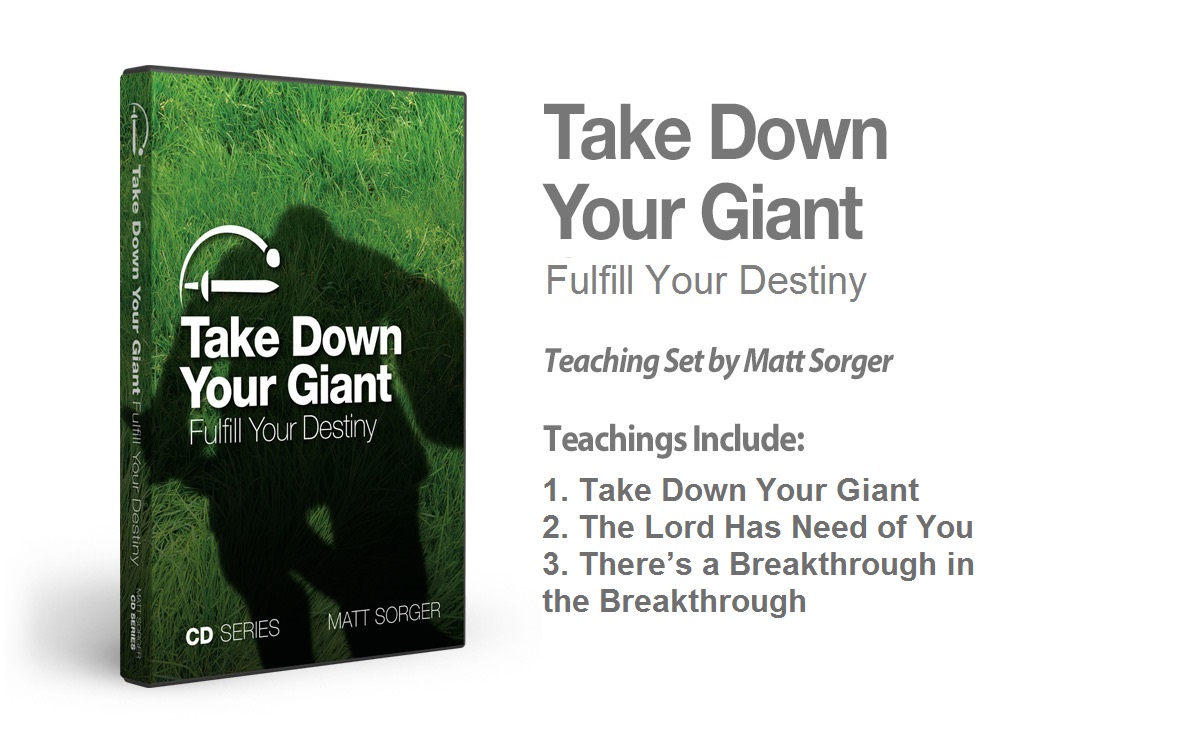 Before your greatest breakthrough is your greatest opposition. Your warfare is not always about where you came from. It may be about where you are going! Learn how to confront and take down every giant of opposition that is resisting you. God is delivering you not only from something but to something. He has a purpose for you to fulfill. Learn the secret of the breakthrough within the breakthrough. Get ready to experience God's breakthrough both in and through you.