The Lord spoke to me that He is raising up a "new breed" in the earth. He showed me several characteristics that would mark this new breed. Before I share them with you, let me share a prophetic encounter I had with God.
The Lord spoke to me, "The top of My list for you is the bottom of your list. And the bottom of your list, is the top of My list. The top of my list for you is the refinement of your character. I want your roots to go so deep in Me, that success will never move you."
As God prepared me, He wanted to make sure that my root system was so deep in Him, that when I got to where He was bringing me, I'd be able to stand and sustain what He entrusted to me.
I think this principle is true for all of us. God wants you to fulfill your destiny and do every amazing thing He has planned for you to do. He wants to release His glory and anointing through you to touch many. He wants to manifest His power and use you in ways that will change the lives of others.
But He also wants to make sure you can sustain what He gives you. So He will make sure to work on your root system. The deeper the root system goes, the higher the tree can grow. You will be more effective in your life and ministry, the deeper you allow God to grow your roots. These are the issues of the heart, the hidden areas of our lives. The roots are integrity, righteousness, truth, love, humility, servanthood and all the fruit of the Spirit. These are the things that reveal the true nature and heart of God through us and they also enable us to go higher in God's power.
God spoke to me, "The things that I will do will be so new and different, My people will need to know My voice in order to know what to do."
One of the things that will characterize this new breed will be the ability to hear and recognize God's voice. They will follow His voice and step into the new things that He is doing in the earth. They will do things never done before. They will break out of old molds and traditions and will see a fresh, new thing released in the earth. They will be bold and courageous and lead many people into freedom, breakthrough and glory. They will not have a pattern they can carbon copy themselves after. They will be unique and different.
You are a part of this new breed! God wants to anoint you in this hour to do things you have never done before!I want to help equip and empower you to step into the new things God is calling you to do! I'm offering a special discount on my prophetic teaching series, The New Breed.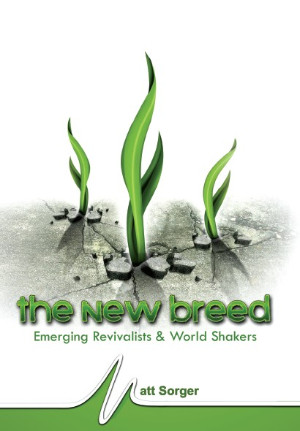 The Lord spoke to me about a "new breed" of leader that He would raise up in the earth. They wouldn't have a model that they could exactly carbon copy so they would need to hear God's voice with ultra clarity to know where to go and what to do in the days ahead. We are now living in that time. In this series you will learn prophetically about the "new breed" God is raising up and what characteristics will mark this new generation of believers. It's not about how old or young you are. It's about the fire in your heart. Get ready to be commissioned by God and see whole regions and nations shaken by His power and glory through your life! Understand what it means to be truly sent by God and be inspired and sent out as an authentic world shaker.
Teachings Include:
Power Encounters that Shape History
Sent by God – The Call of a Revival Forerunner
Characteristics of the New Breed
Commissioning Joel's Army
When You Get THE NEW BREED, I Want to Give You My Teaching Set LIVING IN THE POWER OF THE KINGDOM COMPLETELY FREE!
$25 VALUE COMPLETELY FREE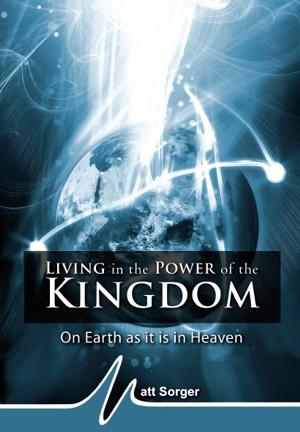 In this three part teaching series, Living In The Power Of The Kingdom, I share prophetically on the foundation God is shaking everything down to, LOVE. You will learn your place and position in the Kingdom as well as how to operate in supernatural authority. I bring life changing instruction on how to operate in the dominion power of the Kingdom from a position of rest. I also share on how to invade every aspect of life and society with the power of the age to come. Get ready to be equipped with a new level of revelation and authority and see His Kingdom released in and through your life on earth as it is in heaven.
Teachings Include:
The Foundation of the Kingdom is Love and Grace
Knowing Your Place in the Kingdom
Kingdom Takeover
CLICK HERE FOR THIS SPECIAL CD SET OFFER