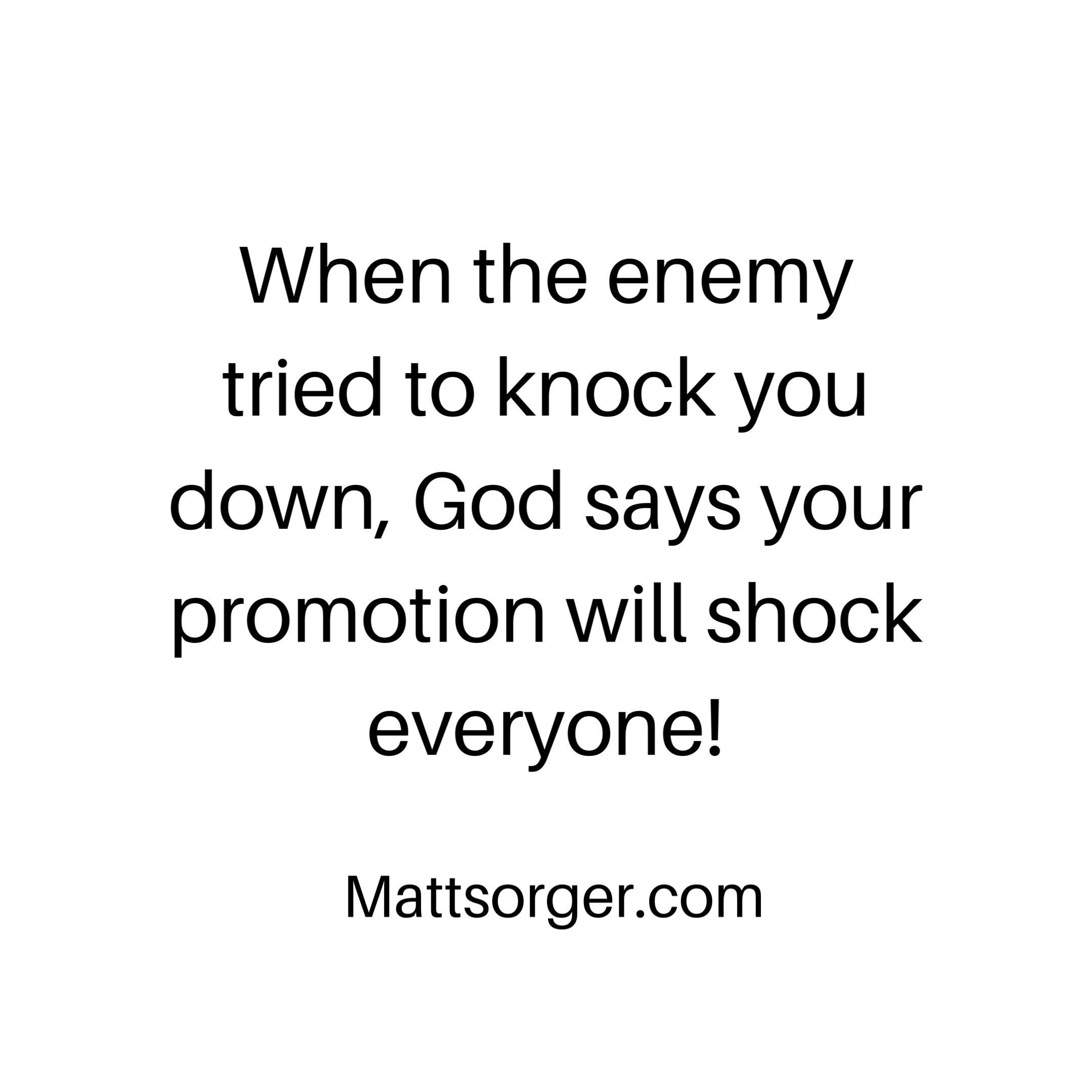 Unstoppable Breakthrough is Coming to YOU!
God spoke to me that He is releasing His UNSTOPPABLE blessing and breakthrough over your life. No demon, no person, no circumstance is going to be able to stop the plan and purpose of God for your life.

God is Elevating Our Perspective

When Joseph was betrayed by his brothers in the bible and sold into slavery, it looked like they were stopping or hindering the dream and call of God on Joseph's life.

Psa 105:17-22 says, "He sent a man before them, Joseph, who was sold as a slave. His feet they hurt with shackles; He was put in chains of iron, Until the time that his word [of prophecy regarding his brothers] came true, The word of the Lord tested and refined him. The king sent and released him, The ruler of the peoples [of Egypt], and set him free. He made Joseph lord of his house And ruler of all his possessions, To imprison his princes at his will, That he might teach his elders wisdom."

He SENT a man who was SOLD as a slave.

Two perspectives. One heavenly and one earthly.

From man's perspective he was sold, hurt, mistreated, abused. From God's perspective he was SENT.

I want you to shift your perspective today. When you are tempted to get distracted by what looks like a massive inconvenience, mistreatment or opposition…elevate your vision to see that God is divinely aligning you, positioning you and sending you exactly where you need to be so that His extravagant favor can elevate you into God's purpose and plan.

What the enemy sent to knock you out and defeat you…God is going to anoint to skyrocket you into His good plan and purpose. For YOUR good and for the good of others.

There is an unstoppable blessing coming your way.

TO HEAR MORE OF THIS MESSAGE GO TO MY LIVE STREAM THAT PLAYED LAST NIGHT. It's called UNSTOPPABLE BREAKTHROUGH!

I want to SOW this prophetic word deep into your spirit. People are going to be shocked at the favor of God that rests upon you.

CLICK HERE TO WATCH ON FACEBOOK
CLICK HERE TO WATCH ON YOUTUBE

I also want to get more of this crucial word deep into your heart! A key to experiencing God's unstoppable blessing is to keep an unoffended heart. Offense can hinder the blessings God has for us.

Limited Time Offer

When you order Break the Power of Offense, I am going to give you my teaching series Divine Favor COMPLETELY FREE!

YES! I want to receive the 4-part teaching set Break the Power of Offense & get the 3-part additional teaching set Divine Favor, COMPLETELY FREE.
CLICK HERE FOR THIS SPECIAL CD SET OFFER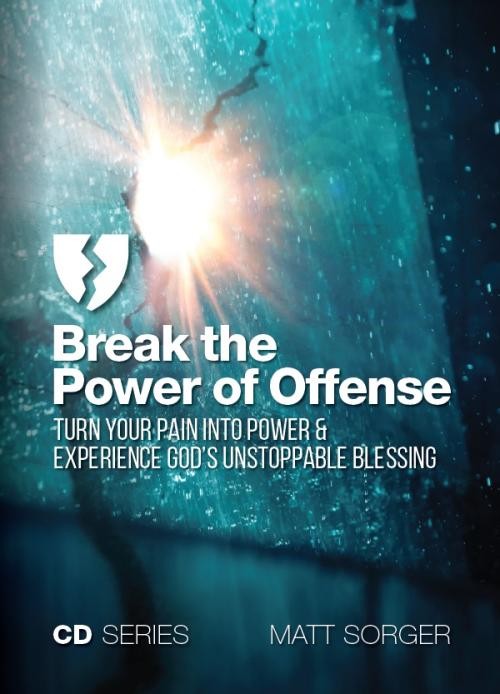 Break the Power of Offense
Turn Your Pain Into Power & Experience God's Unstoppable Blessing
Life is full of opportunities to be offended, angry and bitter. Things happen outside of your control and can bring hurt and pain into your life. It can almost look like the blessing of God is being robbed from you. In this series you will learn how to break the power of offense and experience God's unstoppable blessing. You will learn how ALL things work together for your good and for God's purposes. You will learn how to transform your place of pain into a place of power. Your greatest struggle is about to become your greatest breakthrough.
Teachings Include:
Going Over the Wall
Favor Makes a Way
Thrive in the Threshing Floor
Stewarding Your Soul
COMPLETELY FREE TEACHING SET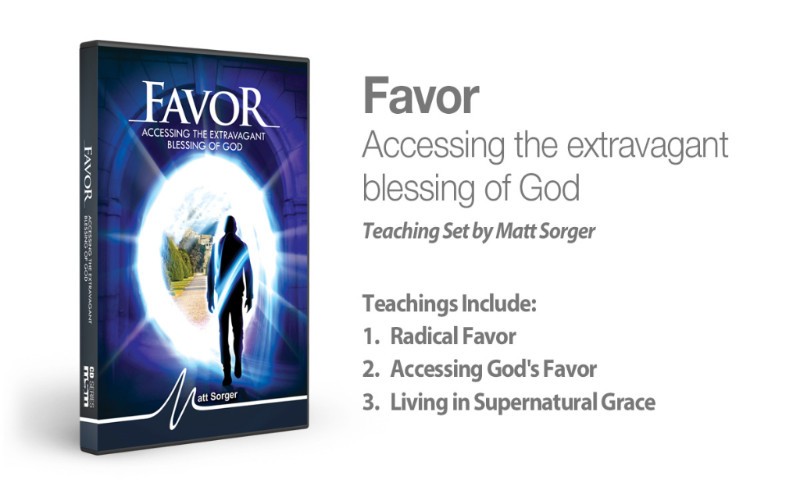 Favor
Accessing The Extravagant Blessing Of God
Do you want to know the key to accessing every divine blessing Jesus Christ died to give you, including freedom from sin, divine health, protection, provision, open doors and so much more? Then you need to know how to live in God's favor. Favor will enable you to receive all the good things God has destined for your life. When God's favor is on you, circumstances may try to knock you down, but you will always bounce back to the top! Favor will put you in the right place at the right time and release all of the provision you need for what God has destined you to do. Learn today how to live a life saturated by God's grace, strength and power. You are destined for greatness and God's favor is the key.