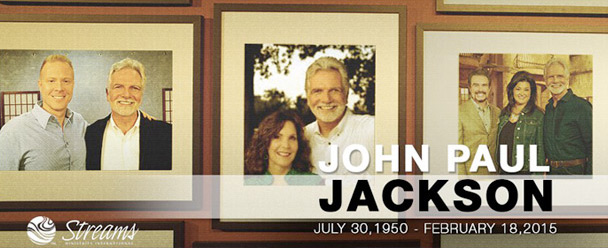 Years ago my life was impacted listening to a prophetic teaching tape by John Paul Jackson. During those early years God was introducing me to the prophetic movement and anointing. I remember after listening to that tape, stepping out and prophesying over people with genuine accuracy. Not only did I learn about the prophetic, but I caught an impartation of the prophetic anointing. It was amazing.
John Paul Jackson was a general in the prophetic movement and held a solid plumb line to God's word. I honor him in both his life and in his home going and thank God for the impact he's had on my life and the lives of so many others.
"After recovering miraculously from cancer surgery last summer and returning to the activities and ministry work he loved, we found out a few months ago that the pleurisy and inflammation John Paul was experiencing in his lungs could be a sign of something more serious. Despite the heartfelt prayers from those closest to him and many of you around the world, my husband, John Paul went to be with the Lord peacefully at our home this morning surrounded by family and loved ones." ~ Diane Jackson (John Paul Jackson's wife)
In recent years I conducted a series of interviews with Prophet John Paul on the revelations given him from the Lord. We also ministered together in a prophetic conference. The revelations shared were life changing.
THE PERFECT STORM INTERVIEWS AND HOW TO ORDER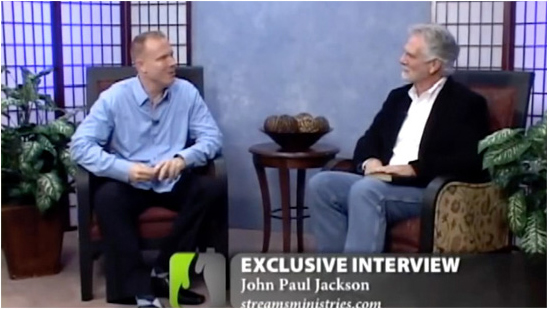 ORDER CD | ORDER MP3 | ORDER DVD | ORDER MP4
In two complete Power for Life interviews with Prophet John Paul Jackson, he outlines what he calls the Perfect Storm of circumstances that will strike the earth and how you can be prepared. He also comments on the implications of the 2012 presidential elections and the rise of Islam.

_________________________________________________________________


PROPHETIC CONFERENCE SET AND HOW TO ORDER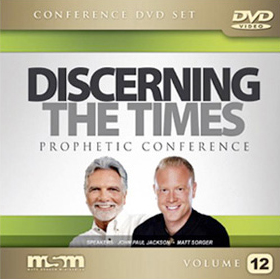 ORDER CD | ORDER MP3 | ORDER DVD | ORDER MP4
Discerning the Times - VOL 12
John Paul Jackson shared powerful prophetic revelations concerning the days we are living in. This 4 part prophetic series will equip and empower you to be aware and ready during this time of history.
Messages Include:
1. John Paul Jackson - The Interaction of Heaven and Earth
John Paul Jackson brought forth an amazing revelatory teaching on why and how heaven interacts with earth. He teaches on five attributes of the eternal nature of God, the coexisting spiritual world including the 3 realms in the spirit, and how to have above-the-line thinking.
2. John Paul Jackson - The Perfect Storm: Prophetic Insights of What's Coming
John Paul shares from dreams and visions he has had regarding the world, America and the church. From stadiums being filled, to economic crises, to world events concerning Iran, Israel and the Middle East, this session is a true window into the future. John Paul talks about mystery explosions in Iran, the rise of anti-semitism, the new economic structure that will come forth, global weather patterns and so much more.
3. Matt Sorger - Governing the Courts of Heaven
Matt Sorger shares prophetic insights from the book of Zechariah on how to govern the courts of heaven and obtain power in God's house. He teaches on the anointing to decree and release God's favor as well as God's vengeance. Matt prophetically teaches on how to see God's judgement released on every work of the enemy and a new level of divine favor and blessing released in your life.
4. Matt Sorger - Spontaneous Move of the Holy Spirit
In the closing session of the conference the Holy Spirit swept in taking control of the meeting. Many were filled and anointed during this time of prayer and impartation. God's power moved around the room sweeping over the people releasing breakthrough and a fresh anointing.
CLOSING COMMENTS - PROCEEDS SOWN INTO STREAMS MINISTRIES
Our heart is to bless Streams Ministries during this time. Proceeds from donations received from the above ministry resources will be sown from MSM into Streams Ministries to advance the mission and purpose of John Paul Jackson and his ministry and legacy in the earth. Thank you for sowing your seed during this time.
With Love and Honor,
Matt and Stephanie Sorger