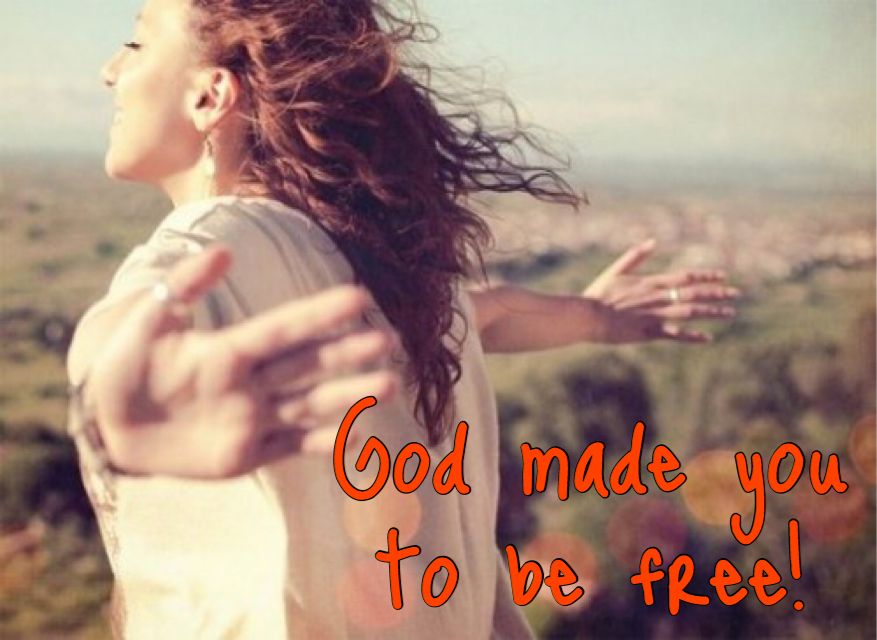 Sometimes in life you can fall into addictive cycles, negative patterns and demonic strongholds.

These things only rob your joy and make you miserable! But there is a way you can be completely free! Let's look at some practical ways you can experience this permanent freedom today.
Identify lies you have believed from the enemy about yourself and replace those lies with truth from the Bible. Get specific scriptures that speak truth over the area you have struggled with. Pray those scriptures out loud and speak them every time the lie comes into your mind.

Confess and repent of any sin you have committed. To repent means to completely change your mind and way of thinking. Repentance also has action. Choose to shut any doors you have opened to sin and close every entry point to darkness in your life.

Study the word of God in every area of battle and temptation. God's word will strengthen your spirit man, renew your mind and strengthen your inner man to walk in the Spirit.

Starve your flesh. The enemy can only feed on the food you give him. When you deny ungodly passions and desires you can starve the enemy right out of your life.
For more great insights into how to be free from demonic strongholds, negative patterns and addictive cycles you can get my full teaching set called Breaking Strongholds - From Slavery to Freedom. I teach on how strongholds are formed, how to break them, how to walk in total freedom and how to be free from generational patterns and inherited weaknesses.