God moved powerfully during our Glory, Signs & Wonders Conference in New York. Patricia King, David Hogan and Matt Sorger all brought anointed messages from God's heart. Revelation from the word has the power to shift your thinking and your life. The messages this year will deeply impact and empower you to live in God's power every day!

GIANT KILLERS - DAVID HOGAN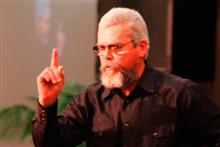 Everyone faces some giant in their life. But we have the power of the Holy Spirit to confront them. David Hogan teaches on being around people who believe in God's power. You have to refuse to listen to negative reports. Sharing from his real-life experiences of dealing with witch doctors, overcoming curses, defeating evil with good and seeing the dead raised, David will inspire you to live in resurrection power. He teaches in this session how to be a giant killer and live in radical faith doing mighty works for God.
ATTRACTING THE WEIGHTY GLORY - MATT SORGER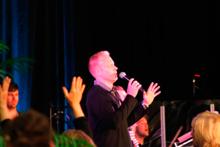 The key to miracles is God's presence. God wants you to live a life saturated with His presence. Matt Sorger teaches how to attract the heavy weight of God's glory upon your life. As God's glory fills you, miracles will abound everywhere you go. Matt shares three powerful keys to unlocking the habitation of His weighty presence. If you apply these three principles, your life will become saturated with the tangible glory of God. In the process you will learn how to live in freedom, keep your heart free from the burden of offense and empower what you magnify. This teaching will lift you to a new level of glory.
THE HERO - FREEDOM FROM FEAR - DAVID HOGAN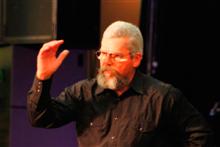 The hero is endowed with God's power to help people. In this session David shares how to be a real hero for God. He shares his story of how he was left for dead in a river and how his survival led to a young boy's salvation. That boy eventually became a pastor planting churches. It's the touch of heaven on our lives that makes the difference. The world needs a hero to bring the gospel. David shares a riveting story of a baby being raised to life that was dead for six hours. He shares another story of a mom dead for 10 hours and her baby dead for 18 hours. Both were raised back to life! David teaches how to overcome fear with faith and joy. Your faith will be activated and inspired from this teaching.
THE POWER OF ASSOCIATION - MATT SORGER
Do you want to live in God's presence and power? Then you need to know about the power of association. In this teaching Matt shares how the negative report of ten men infected the hearts of 1.2 million Israelites and kept them from going into their promised land. We have to guard our hearts against negative transference and association. Matt shares what kind of associations we need to avoid to protect God's presence in our lives. He also shares how to associate with the anointing and see God's power released in and through you in a whole new level. You will learn practical ways to associate with God's anointing so you reach your maximum potential in God.
CREATE YOUR WORLD - PATRICIA KING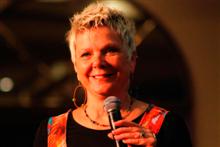 This was one of the best teachings we have ever heard. In this session Patricia King shares how you can create your world. Who you believe you are is what you will manifest in your life. We have the ability to rule and create in partnership with God. We can see chaos brought into divine order. Patricia King teaches how we have the power to create wealth and abundance. The church is rising up in this hour with dominion in both the heavens and in the earth. This teaching will empower you with faith to know who you really are and what authority you truly possess. This teaching will shift your existence and enable you to see God's goodness truly manifested in your life.
LIGHT BELONGS IN THE DARKNESS - PATRICIA KING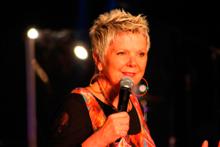 This is an amazing day to be alive. God is using us to bring His glory and light into the earth. In this teaching Patricia shares some heart-rending stories of children being exploited and abused in the sex-trade industry in Cambodia. Someone has to be a voice for these children. Someone has to take a stand for righteousness and refuse to partner with darkness. You will be inspired to carry the light of God's glory to see atmospheres shift and change around you. Patricia will show you how to create a God-realm in the midst of darkness.
The messages brought forth during the Glory, Signs & Wonders Conference will impact your heart and transform your life. We believe these messages are so important for the church to lay hold of that we are making them available to you in four different formats.
You can obtain the whole conference set in MP3, CD, MP4 & DVD
Six Powerful and Anointed Teachings:
1) David Hogan: Giant Killers
2) Matt Sorger: Attracting the Weighty Glory
3) David Hogan: The Hero - Freedom from Fear
4) Matt Sorger: The Power of Association
5) Patricia King: Create Your World
6) Patricia King: Light Belongs in the Darkness
---
More Pictures from the
Glory, Signs & Wonders Conference
Click on the pictures above to see more pictures in our online photo gallery.