Do you want every cell in your body saturated with God's presence? You can have that!

I was 18 years old at the time and on my first missions trip at an orphanage in Mexico. One night a small group of us went to the roof and spent hours worshipping God. I prayed a prayer that night that changed my life forever. I was so hungry for God's presence and wanted to be so surrendered and filled with Him that I began to pray for God to possess every fiber of my being. I wanted every cell in my body to be full of the Holy Spirit. As I prayed this prayer I could feel the raw, electric power of God filling every molecule in my body. It was a full Holy Spirit possession. I cried out, "God possess every molecule in my body!" And He did.
Many times when we talk about possession it's in reference to the demonic. This is when someone is so given over to darkness and demonic forces that they are "taken over" by another spirit, a demonic one. But just as people yield their lives to darkness, we can yield our lives to God. We can so hunger and surrender to God that Holy Spirit fills every part of who we are, including our spirit, soul and body.
You can have a constant awareness of God's tangible presence

Just as there are levels of surrender, there are levels in which God fills us. The deeper the surrender, the deeper the filling. You can be so possessed by the Holy Spirit that you live with an awareness of His tangible presence. So full of Him that the cloud of His glory is within and upon you everywhere you go. This will not only have a deep impact on you, but a profound impact on those around you.
I love it when me and my wife Stephanie walk up to the check in counter at an airport. The clerk doesn't always realize what they are experiencing, but they feel it! Just the other day as I approached an airport counter, the checkin clerk looked at me and burst out saying, "You are so nice! I just LOVE you!" What she was encountering was the radiance of God's love and presence coming from me. It overwhelmed her almost instantly. You can live with this radiance too! You can be possessed by God!
I want to see you experience this level of God's presence. That's why I put together my 4 part teaching, Possessed by God. You can go to a new level of surrender and saturation. You can live 100% yoked with the Holy Spirit and radiate Him everywhere you go. You can fill your heart with truth on how to let the Holy Spirit have a full takeover in your life. You are in this world, but not of it. You live from a higher dimension and reality. Get equipped today through this 4 part teaching, Possessed by God.
I so want you to live a life full of the Holy Spirit that I'm going to give you my teaching set Visitation to Habitation completely FREE when you get Possessed by God. Teachings Include: The Lost Art of Tarrying, Guarding the Place of Habitation, & The Greater Glory. This is a $25 value completely FREE.
Special 2 Day Offer!

When you order Possessed by God, you will also get my 3 part teaching series Visitation to Habitation COMPLETELY FREE! (Normally $25)
YES! I want to receive the 4-part teaching set Possessed by God & get the 3-part additional teaching set Visitation to Habitation COMPLETELY FREE.
CLICK HERE FOR THIS SPECIAL CD SET OFFER
CLICK HERE FOR THIS SPECIAL MP3 SET OFFER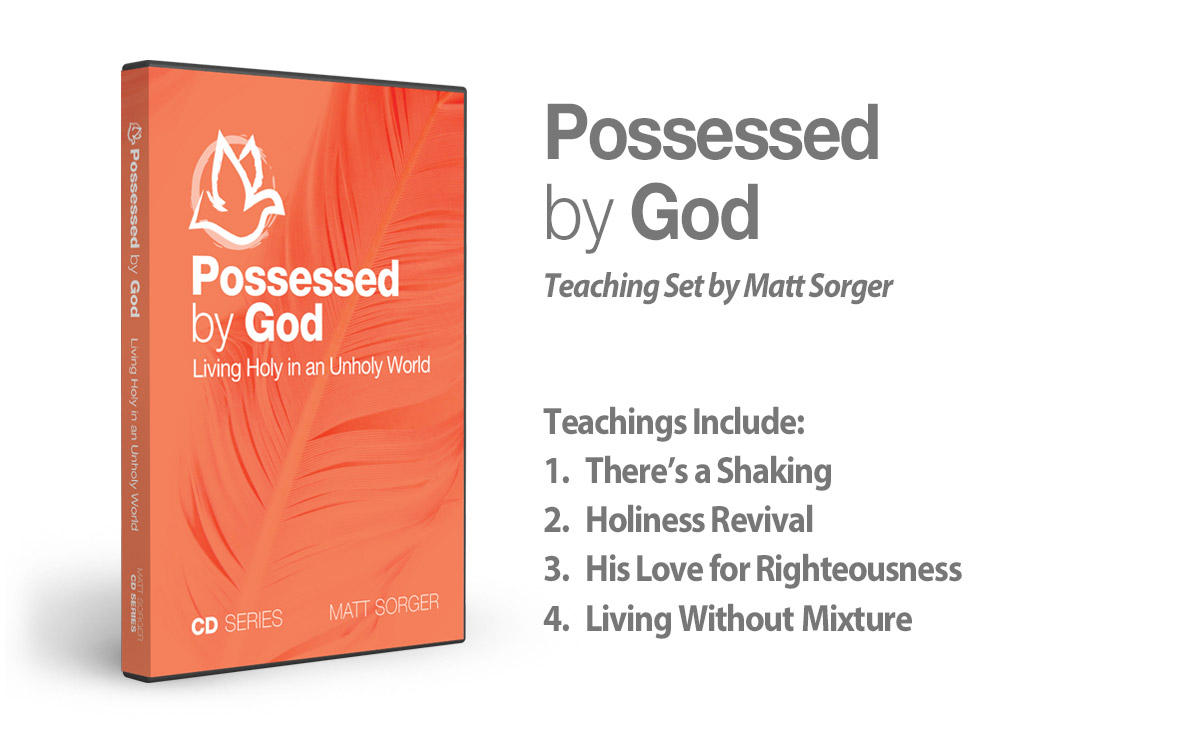 It's possible to live the best life God has for you, a life of holiness, purity and freedom. You can live without mixture and be a consecrated vessel to God, made ready for every good work He has for you to do. Learn to be possessed by the Holy Spirit and live in the power of His holiness.
COMPLETELY FREE TEACHING SET
NORMALLY $25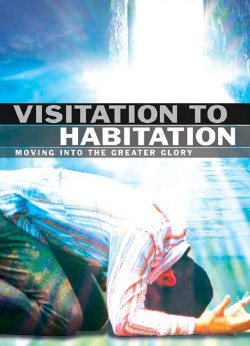 The Church is moving into greater realms of God's glory and power! In this teaching series Matt prophetically shares how to move from visitation of God's presence into the habitation of His glory. Your walk with God will be revolutionized as you learn how to effectively wait on God and guard His presence in your life. You will also learn how to access the greater glory, the greater grace and the greater works of the Spirit. This series is full of fresh wisdom and revelation from God's heart to yours.
Teachings Include:
The Lost Art of Tarrying
Guarding the Place of Habitation
The Greater Glory