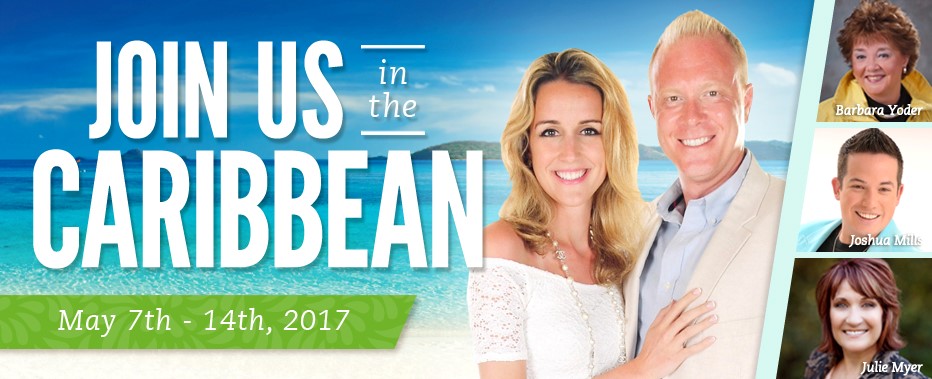 This is a personal invitation from me & Stephanie to join us on vacation next May 7-14, 2017. We are going to get to spend lots of time together. You can even have coffee & go on an excursion with us and our other guest speakers! It's going to be so much fun!
You only need to put a deposit of $500 down now. Full payment isn't due until the end of January. Soon our held group rooms will be released to the general public by the cruise line so I encourage you to reserve your room now in December.
Why wait any longer? The price is amazing! 7 days of fun, relaxation on beautiful islands, the excitement of the cruise ship, all you can eat food, and amazing glory filled meetings with anointed people...for ONLY around $1,000! This is a vacation worth taking for yourself.
CLICK HERE TO FIND OUT MORE INFO & TO RESERVE YOUR ROOM TODAY!
Stephanie and I can't wait to see you!
If you are planning on coming please secure your room with a deposit in December.