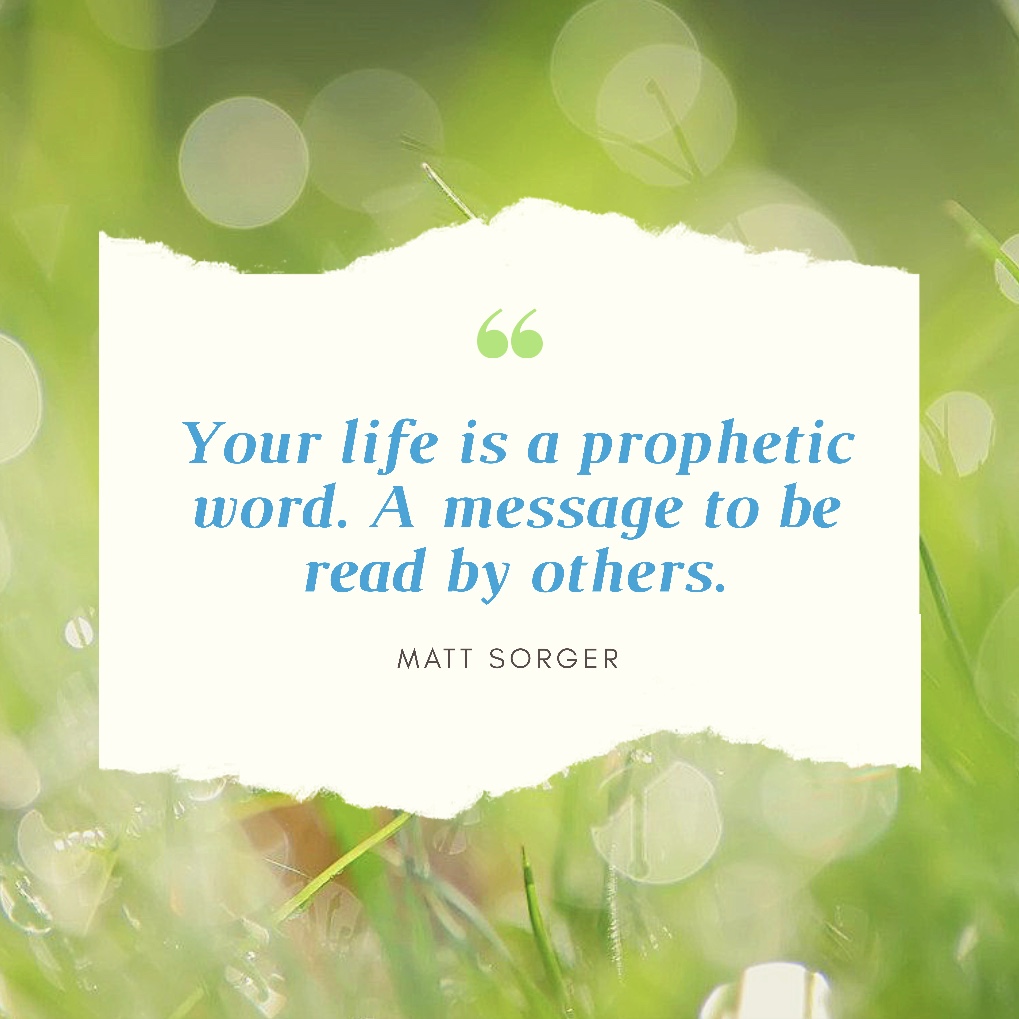 Being a prophet, or prophesying to people God's heart includes much more than the words you speak. It's really the life that you live. Your life is a prophetic word to others.

Prophecy's fundamental core is communicating the heart, mind, and attributes of God to people. There's an aspect of prophecy people often overlook.

Rev 19:10 says "The testimony of Jesus is the spirit of prophecy." People who don't think of themselves as prophetic can actually be very prophetic.

Let me ask you this question. Has God done something in your life? Is there something He has revealed to you about Himself? Has he helped you through something? If you answer yes, then your life is a prophetic word.

Paul teaches that we are "living epistles" to be read by all men. When you share your testimony, you are prophesying. You are communicating to another person that your breakthrough can be their breakthrough.

God doesn't waste anything you've walked through in life. Your journey is your story. Your story is your testimony. Your testimony is your prophetic word. Every time you share with someone what God has done for you, you are prophesying hope and faith into their hearts. If God helped you, He will help them.

Don't believe the lie that you aren't prophetic. God wants to reveal Himself through you every day. He wants to talk and live through you and give faith, hope and life to those around you.

You can 100% grow and cultivate a prophetic spirit in your life. You can also fulfill every aspect of the prophetic destiny God has for you! I want to teach you how.
There is a prophetic school I recently taught and recorded called Prophetic Activation. I think it will be a great blessing to you and will equip and empower you to go deeper into these prophetic realms.
I'M OFFERING IT FOR ONLY $30!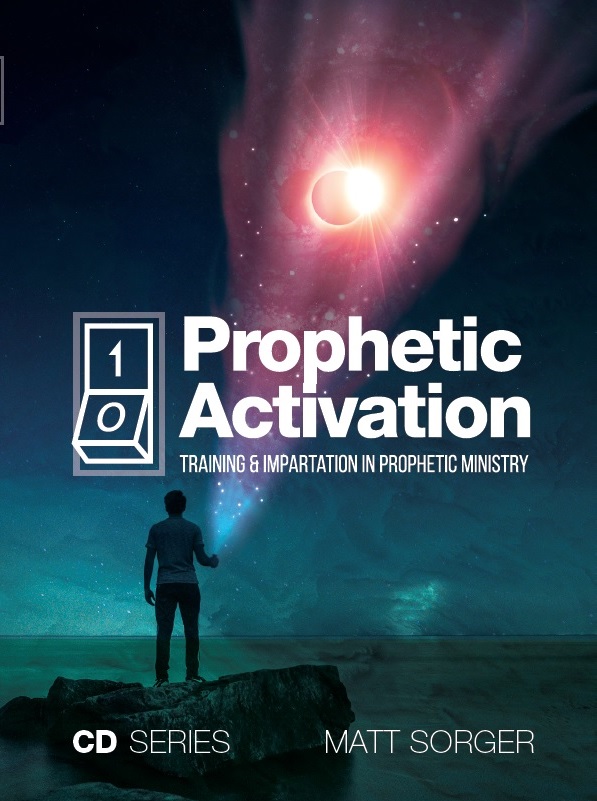 Prophetic Activation
Training & Impartation in Prophetic Ministry
The Bible teaches us to earnestly desire spiritual gifts, especially prophecy. It also says that ALL may prophesy. You can both receive and grow in the gift of prophecy. In this teaching set you will learn:
The Foundations for Prophecy
How to Discern God's Voice
How to Prophecy the Gold in People
How to More Clearly See in the Spirit
Different Types of Prophecy
The Difference Between the Office of Prophet & the Gift of Prophecy
How to Operate in Words of Knowledge
How to Effectively Practice Prophecy & Grow in this Gift
Teachings Include:
Prophesying the Gold in People
The Gift of Prophecy & The Prophetic Office
Discerning God's Voice and Words of Knowledge
Activating & Practicing Prophecy
A PASTOR'S PERSPECTIVE
"Paradigm shifting, foundational building, spiritually stretching… What Matt taught us on the prophetic not only changed my life but changed my church as well. His wisdom and insight into the prophetic was clear, practical, powerful and impartational. Matt does more than just prophetic ministry, he equips the body of Christ as he walks in the office as an Ephesians 4 Prophet. This is a series that every church must have!"
Daryl Yamada
Senior Pastor Excel Church
This Prophetic School is Being Offered for ONLY $30!
LIMITED TIME ONLY
BUT THERE IS MORE!
When you get the Prophetic School I'm going to GIVE YOU my 4 part teaching set, Walking in Your Prophetic Destiny, COMPLETELY FREE.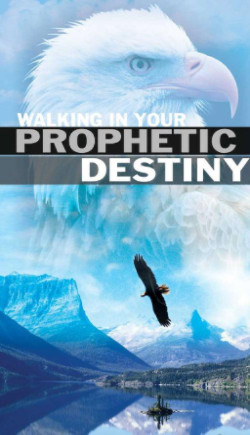 Is there a prophetic word or a sense of destiny you have yet to fulfill? Have you ever wondered how to get from where you are to where God wants you to be? In this teaching Matt shares on how to walk in the destiny God has for YOU and shares not only the spiritual but practical truths he has learned in walking out God's call. No matter what roadblocks you have encountered, God has a divine plan for your life, as well as a strategy for achieving the vision He's given to you. In this series you will learn how to qualify for spiritual promotion and see the purposes of God fulfilled.
Teachings Include:
Fulfilling Prophetic Destiny
Positioned for Promotion
Overcoming Destiny Roadblocks
Making Room for Your Destiny
NORMALLY $30.
TODAY COMPLETELY FREE
FOR TWO DAYS ONLY

When you get the Prophetic School, I'm going to GIVE YOU my 4 part teaching set, Walking in Your Prophetic Destiny, COMPLETELY FREE.
NORMALLY $30
LIMITED TIME OFFER
Yes! I want to receive the Prophetic School AND Walking in Your Prophetic Destiny Teaching Set!
CLICK HERE TO RECEIVE THIS OFFER IN CD FORMAT
CLICK HERE TO RECEIVE THIS OFFER IN DOWNLOAD FORMAT
Free Shipping within the United States.