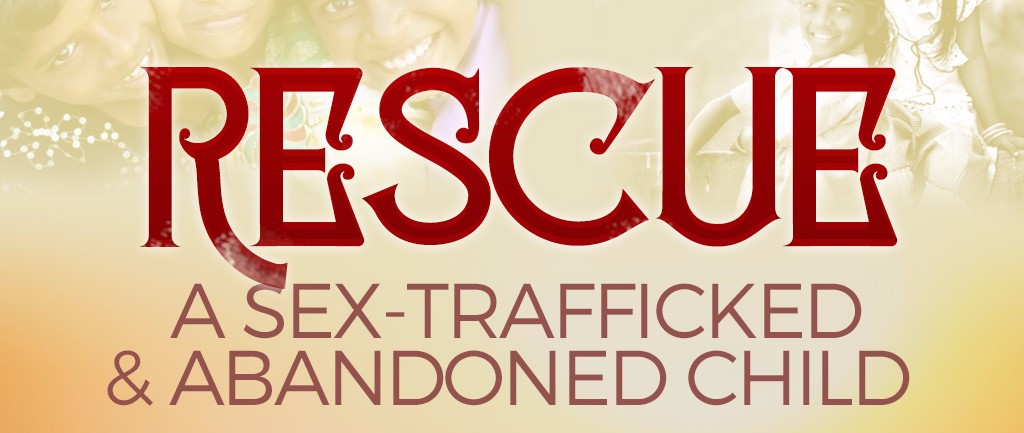 Rescue1
Each One Can Rescue One

3 million people are enslaved by sex-trafficking in India.

40% are children. That's 1.2 million!

Pavani was kidnapped when she was 8 years old and sold out to brothels. She was forced to go with 15 to 20 men every day. She was very young and at times would refuse to cooperate. Because of this she would be severely beaten. As she continued to resist they broke her legs as punishment. She was kept without food and was not given any medical attention. Her leg became infected and by the time she was taken to the hospital her leg had to be amputated. After her amputation, she was thrown away and left on the streets. A pastor who is a part of our Rescue1 network and team was visiting the hospital and came to learn of her situation. She was rescued and brought into our Rescue1 home where she is now loved, accepted, and safe.
Pavani was spared this fate because of Rescue1.

But there are 1.2 million more children waiting to be rescued.

Rescue1 is one of the few organizations actively working in India to rescue children from sex-trafficking and street abandonment. Most organizations are focusing their relief effort in Christianized countries where it is easier to operate. But thanks to our partners and sponsors we are growing and making a tremendous impact!
Rescue1 currently has rescued 160 children. 16 of these children are still in need of an immediate monthly sponsor. They are praying you are one.
When you sponsor a child you will receive the name and photo of the child you are helping. Sponsorship contributes towards a child's housing, food, clothing, medical needs, education and vocational training. Rescue1 is a full care operation.
Please respond TODAY so we can fully protect these children that have been rescued. We don't want to have to turn one away! But we need YOU.
YES! I want to sponsor a rescued child and keep them safe!
CLICK HERE TO SPONSOR ONE OR MORE CHILDREN.
CLICK HERE TO BECOME A MONTHLY PARTNER WITH MSM.