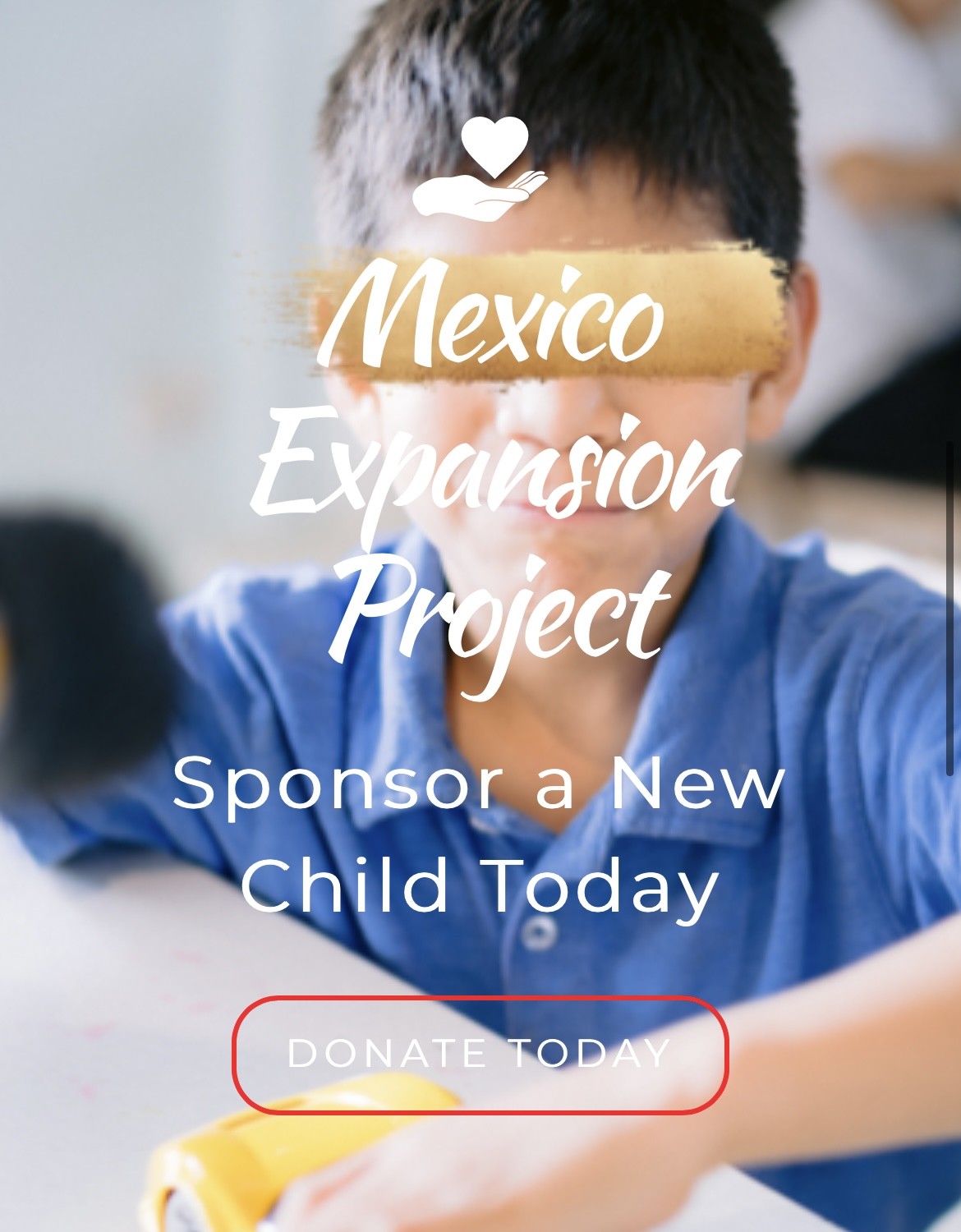 RESCUE1 IS EXPANDING AGAIN


The child trafficking in Mexico is a serious situation. Each year children are kidnapped or sold by their own parents into trafficking.

But Rescue1 is committed to rescuing & healing these broken children.

Imagine a child being tortured & abused. It's horrific.

But we can make a difference together!

30 NEW CHILDREN ARE COMING UNDER THE CARE OF RESCUE1.

THEY NEED YOU NOW MORE THAN EVER.

We are believing for 30 new sponsors today to help us bring healing & a new life to these beautiful children.

Here are a few of their stories.
VIOLETA
Violeta ran away from home for fear of being sold into sex trafficking by her father. She ran away to Mexico City with a friend where she met a man who promised her work as a waitress. The man was actually a pimp who started selling Violeta to strangers where she was blindfolded and raped. She became pregnant and when she arrived at the hospital, a social worker discovered that she had been a victim of sexual exploitation. Violeta was then connected to our Rescue1 supported home where her and her daughter are receiving the support they need thrive.
FLOR
Since Flor was a little girl her mother forced her to steal food to survive. When she turned 13 years old, her mother began selling her to men for sexual services. This happened for 2 years. Flor has a daughter who is the product of sexual abuse. The police discovered that Flor's mother was beating her and forcing her to have sex with a client. The mother is serving a sentence of 19 years in prison. And Flor is safe under our care.
SOFIA
Sofia was frequently raped since she was 7 years old by a neighbor who abused her when her mother was away from home. This man used to take photos of her for child pornography and sold the material. Through an investigation, the police discovered that Sofia was a victim of sexual exploitation and pornography and that her mother was the one receiving the money for these services. Sofia has been rescued out of this horrific situation and is now safe under our care.


These are just three stories out of the 30 new children under our care.

They each need monthly sponsors who will help them recover, heal & thrive.

When you become a child sponsor you will receive a photo and rescue story of your child. You will also receive a special prayer card you can hang on your frig to remind you to pray for them.

YES, I WANT TO SPONSOR A CHILD.
The need is great. But God & your love is greater.

SPONSOR A CHILD TODAY

DONATE

Warmest Blessings,
Matt & Stephanie Sorger