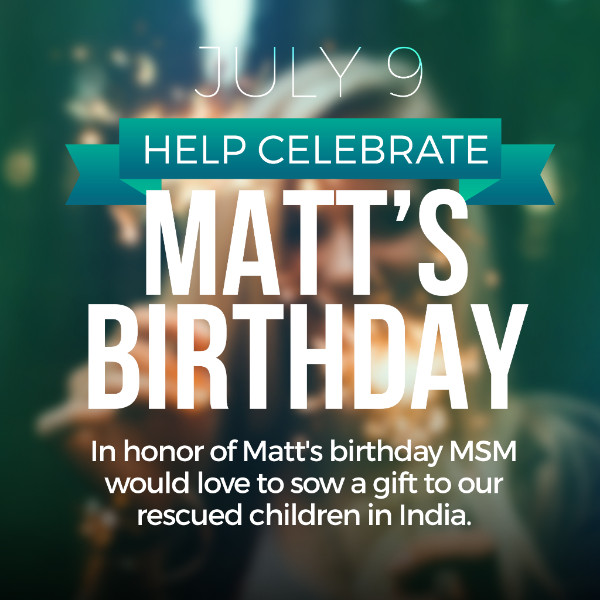 Help Celebrate Matt's Birthday!

In honor of Matt's birthday, MSM would love to sow a gift to our rescued children in India. We have 160 precious girls and boys that have been rescued from sex-slavery and abandonment on the streets.
To keep our children safe and ensure their lives are never touched by sex-trafficking again, we pray, teach them about Jesus and provide a safe place for them to live. We also invest in their education. Education breaks the cycle of future sex-trafficking!
The children have begun a new school year. They have all passed their final exams from last year and are excelling in their school work. This is really good news!
Rescue1 currently has a $4,000 need for new school supplies and books for all the children as they begin a new year.
We need YOUR help!
Your generous donation today will tremendously help these little ones move forward in their life, education and future. Just $25 covers the cost of school supplies for one child.
If you would like to sow into our rescued children and help them break the cycles of their past, you can use the donate button below. Thanks so much for your heart and generosity!

Click Here to Donate: Yes, I want to help break the cycle of sex-trafficking!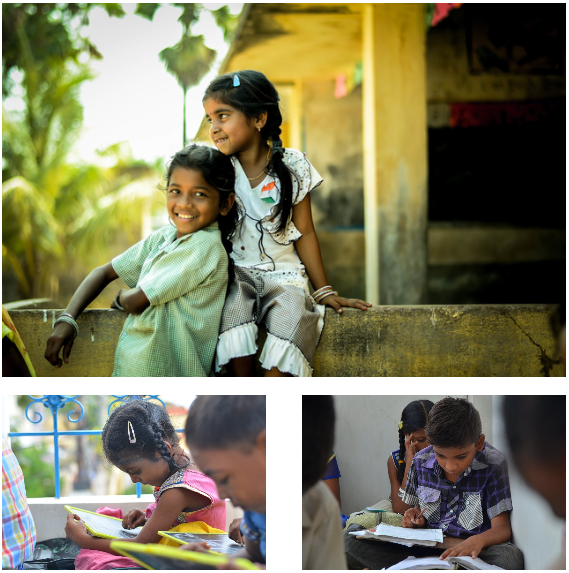 Thank you from our Rescue1 Children!

"We are living together as one big family at the Rescue1 home. We live for one another and we have no fear because there are many people who love us and take care of us. Thank you for your support and for giving us hope." - MAYURI
"I was orphaned and an outcast because I had HIV AIDS. But when I was taken to live in the Rescue1 home, I was taken care of and loved. I want to thank you for loving me and for caring for me. I am so happy now. I know that there is someone who loves me." - PAVAN