Please take a minute to read this brief, but very important update! We have very exciting news to share with you!
RESCUE1 IS LAUNCHING INTO PHASE 3! HOMES FOR TRAFFICKED BOYS & GIRLS IN MEXICO!
Rescue1 is excited to announce that we have officially expanded into Tijuana Mexico. We are amazed at the power of saying YES to God. We stepped out in faith with a desire in our hearts to see trafficked children rescued, fully cared for, and restored. Our YES has turned into 5 thriving full care homes in Andhra Pradesh India, 1 home in Mindanao Philippines, and now 2 homes in Tijuana Mexico.

The human trafficking situation in Mexico is startling. Each year there is an estimated 800,000 adults and 20,000 children trafficked for sexual exploitation in Mexico. Mexico has been rated a Tier 2 watchlist nation for human trafficking from the US State Department, one step above the Tier 3 rating for countries with the worst human trafficking records.
Rescue1 has teamed up with organizations on the ground in Tijuana Mexico to provide full care support for these children. Our children in our care range from 6 to 21 years old. They are provided housing, safety, food, clothing, medical care, vocational training, counseling, and emotional restoration.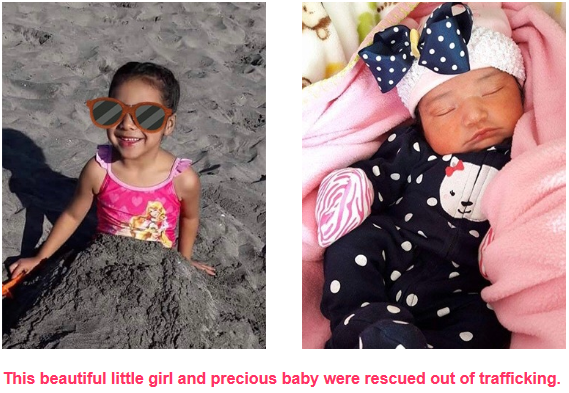 We are supporting one home that is exclusive to rescued girls and we are excited to have participated in the building and launch of the first licensed home for boys rescued from sex slavery in Mexico! There are three precious boys that have been rescued, brought into freedom and are receiving the specialized support services they need to heal. We have 14 more boys that we have identified as needing to be rescued. We are working with local organizations and authorities to rescue these boys. Many of them are being sold 5, 10, 20 times a day and have experienced horrific trauma.

Your YES saves lives!

When you say YES to supporting Rescue1 or sponsoring a child, you are rescuing, saving, and changing lives. These precious boys and girls thank you for your YES. We are extremely grateful for the support of our partner and sponsor family. Without you, these children would still be caught in human trafficking.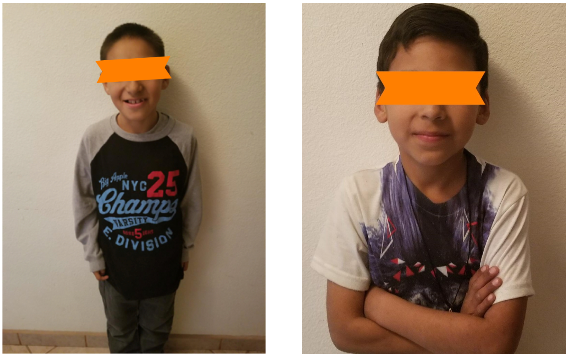 DAVEY'S STORY

Davey, only 9 years old, was sold for sex ever since he was 3 years old. He was sold to both males and females. He was often sold multiple times a day, raped, and used for explicit child pornography.
His own mother was his primary trafficker and manipulated him into believing that he would go to jail or be killed if he tried to leave. Davey's two older sisters had already been rescued and were living in our Mexico girls home, but had been manipulated as well and were afraid to speak up about Davey, not wanting to risk the life of their brother. One sister, however, found her courage and spoke up.
Davey thought he was going to be trapped forever, but the bravery of his siblings changed that. Our team worked with authorities to track down Davey, rescue him from his torture, and offer him a home. Now, Davey is living in our home and happily reunited with his sisters. He is provided the food, education, and safety he deserves so that he can be a child again.

Because of your YES, Davey has been rescued, is safe, and is being restored.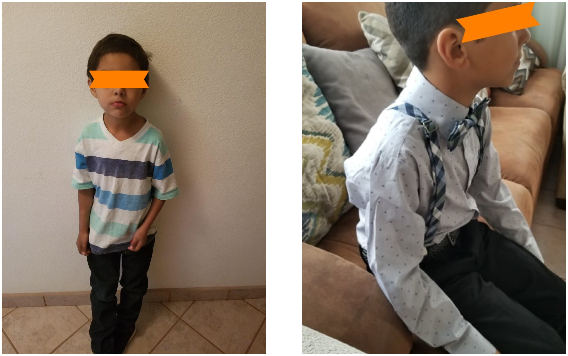 We currently need 40 new sponsors to support the children in our Mexico homes. Would you prayerfully consider becoming a sponsor to one of these children?
If you would like to support our Mexico homes or sponsor a child, you can:

CLICK HERE TO SPONSOR A CHILD NOW & SAVE THEIR LIFE!
Or you can call our office at 631-696-4950.
After you sign up we will send you the name, picture, and story of the child you're sponsorship is rescuing and caring for. YOU make every rescue possible. Together we are changing the world, one child at a time!