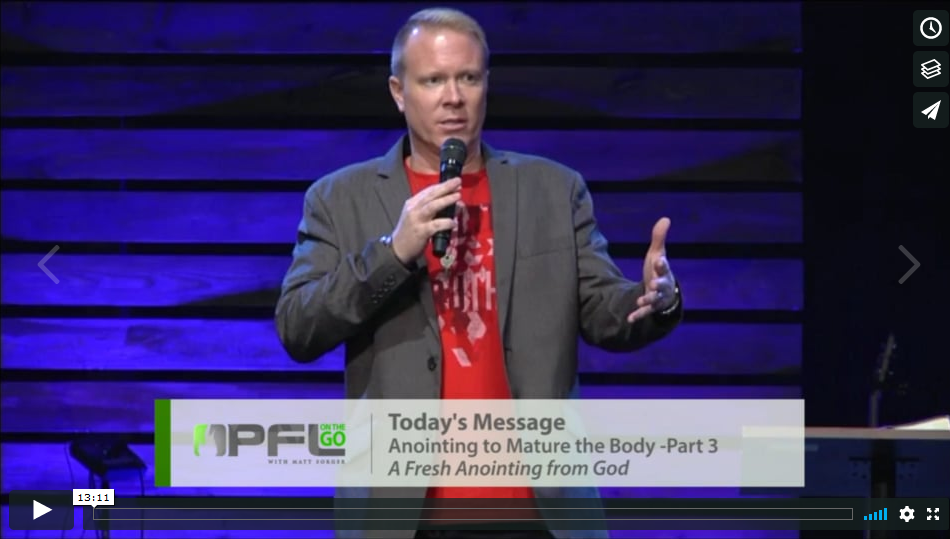 Anointing to Mature the Body
Part 3 - A Fresh Anointing From God
Everywhere you go you are going to release the presence and power of God. He is raising you up to be a voice for Him. He is maturing you into a voice that will release His love and glory to others.

Watch Now!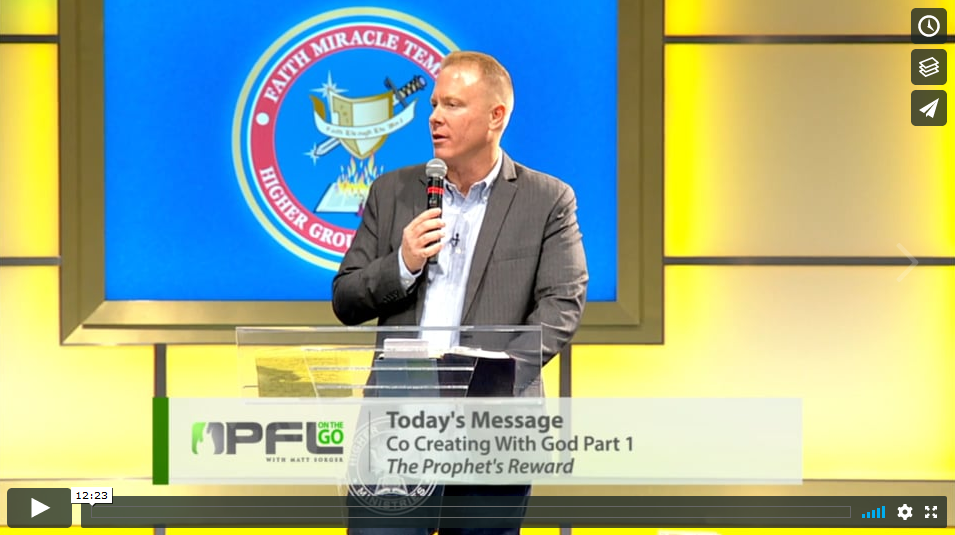 Co-creating with God

Part 1 - The Prophet's Reward
You can receive a prophet's reward. Today I teach on what the prophet's reward is and how you can see every secret desire of your heart fulfilled.

Watch Now!