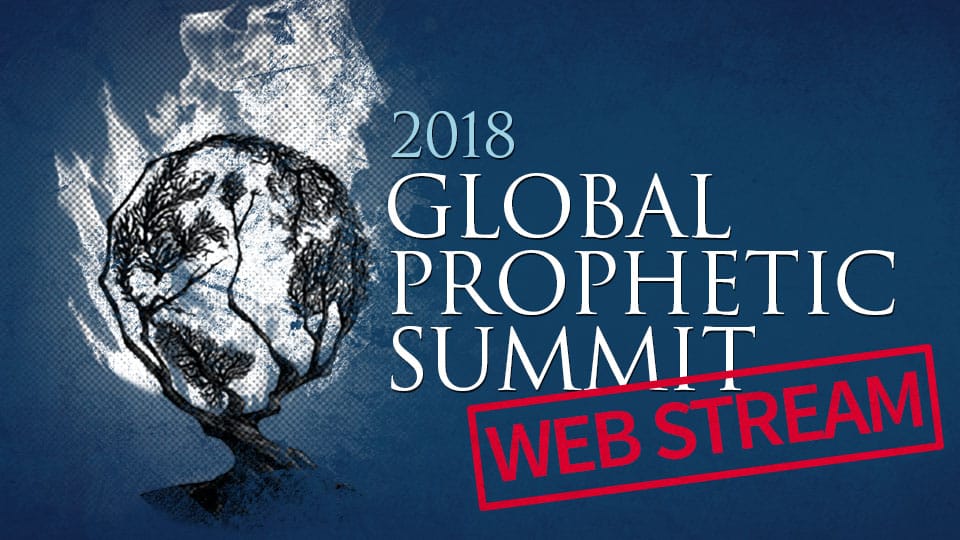 You don't want to miss this! The Global Prophetic Summit is next week! November 15-17!
You can get access to the LIVESTREAM with over 34 speakers! You'll see ALL the main sessions & over 20 breakout sessions with major speakers & international prophets. It's a gathering like none other. Prophets from over 50 nations will be there. You can watch from your computer & phone all at your convenience forever!
It's ONLY $35!!! I've never seen a live stream offer like this. We are expecting a profound encounter with the Holy Spirit that will shift history.
You can watch replays and breakout sessions at your convenience. Even if you are there in person, you wouldn't be able to catch them all, but now you can!

In a gathering like no other, prophetic streams from around the world are convening for a remarkable display of heaven on earth. We have heard the call to be a sign in our generation, crying out with one voice to receive the word of the Lord and declare it boldly with new authority and passion. Where we might have been scattered across denominations and geographic regions, we are choosing to merge our hearts and ministries like never before in order to cultivate an atmosphere for revival and outpouring.

The Global Prophetic Summit is coming once more to Dallas, Texas--a birthplace of spiritual awakenings and movements. With the powerful convergence of seasoned and emerging prophetic voices from across 50 nations and a rich atmosphere of worship, prophetic ministry, and impartation, the Word of the Lord for the next season will be released, and you will be empowered as you receive the mantles of anointing carried by different nations and international prophetic leaders.

CLAIM YOUR LIVE WEB STREAM OFFER HERE!
Special Guests Include:
Cindy Jacobs
Mike Jacobs
Lou Engle
Stacey Campbell
Jane Hamon
Apostle Guillermo Maldonado
Dutch Sheets
Bishop Bill Hamon
James Goll
Matt Sorger
Steven Springer
Rebecca Greenwood
Steve Schultz
Sharon Stone
Patricia Bootsma
Barbie Breathitt
Candy and Kees-Jan De Maa
Dehavilland Ford
Will Ford
Jon and a Jolene Hamill
Dr. Yvette Isaac
Gabrielle Allred
Julie Meyer
And More!

I DON'T WANT TO MISS THIS! SIGN ME UP!
I'm believing God that you are going to receive a word from heaven and an impartation that will help commission you into your next season!