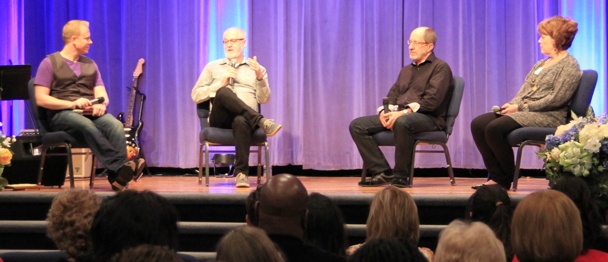 "One of the best open discussions I have ever been a part of!"
~ James Goll
In a very transparent and candid conversation, all four ministers share revelations of the glory and how to cultivate it in your life. They share their own personal struggles, challenges and insights they have learned from their journeys in God, with a special emphasis on how to get into His presence. The panelists gave such deep and sincere responses that it was uniquely a "once in a lifetime" event.

Among the many topics explored, we learn from Rolland Baker how he and Heidi stay plugged into God's presence while working in the rugged fields of Africa. We learn from Bonnie Chavda how important it is to experience God in the corporate setting and not just the private one. Recounting the wonderful years with his wife, we learn from James Goll how to overcome deep trial and pain and come through filled with God's glory. We learn from Matt Sorger how God reveals His glory to us, and so much more.

This is the full, unedited version of the session, which was probably the most powerful in the Glory Carriers Conference.