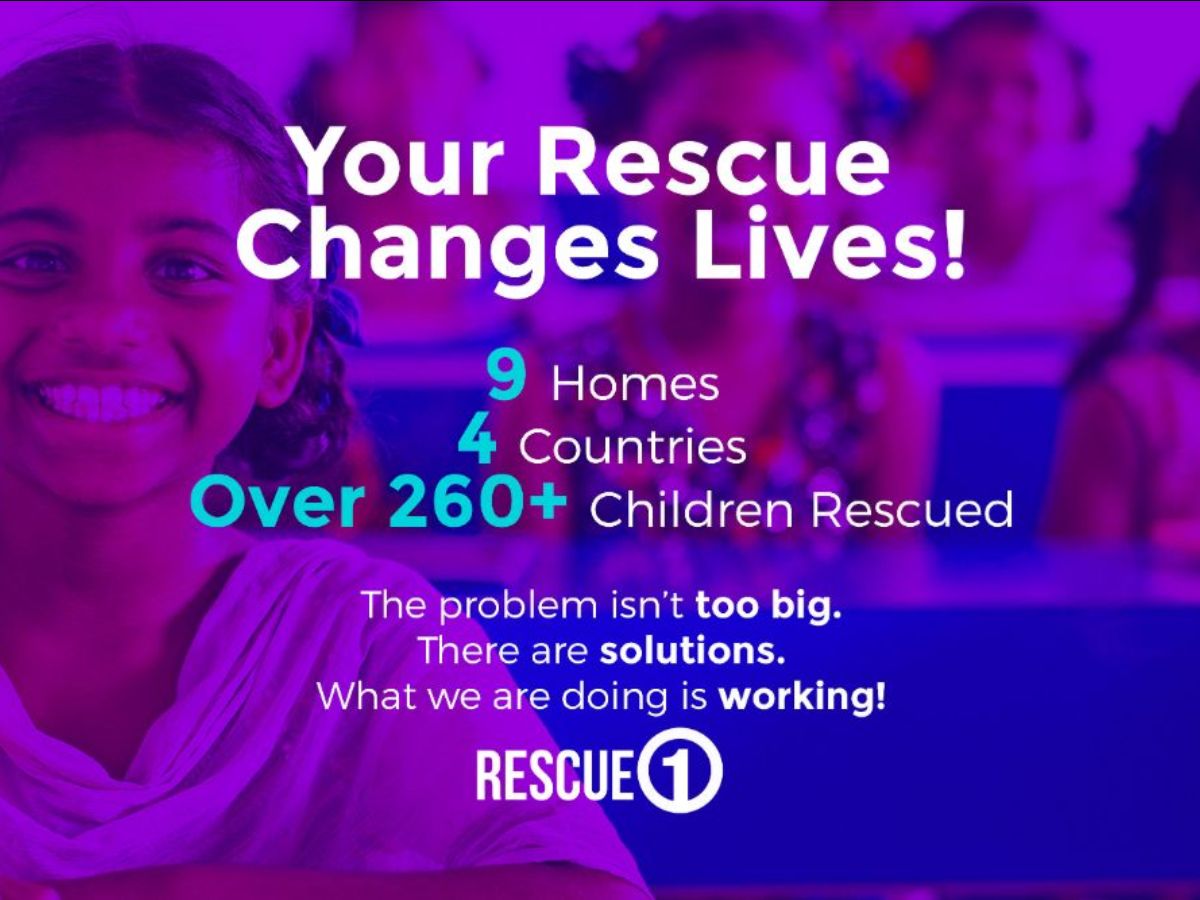 Recently one of our children wrote us to express how grateful they are to God and to us. I had tears as I read their letter.
KEERTHI
"I have never dreamed of the freedom and happiness I have today. I was living in slavery and was so abused. But now have the freedom to express myself. I have a hope that I can help girls who are abused just like I was. I have the freedom to go to school now and study. My favorite subject is math and I want to become an engineer. Thanks for making such a huge difference in my life."
One day 5 years ago God spoke to me, "Find My lost children." I was overwhelmed by what this meant. But as I surrendered and said, "YES" God began to move in an extraordinary way. We now have successfully rescued over 260 children! Our goal is to see 1,500!
A New Door Has Opened to Us

Rescue1 is now intervening in the lives of children in Thailand. We have a list of 100 girls that need help.
It's only $600 to rescue a Thailand girl from being trafficked with an Education Scholarship!
A one time $600 donation will enable Rescue1 to cover the costs to rescue a young girl from generational trafficking in her family in Thailand.
To make this happen we will need your support. Will you join us? Give the gift of freedom today and rescue a child with your one time donation. It's with your selfless support and generosity that our teams are able to be on the ground saving lives and changing the world.
Thank you for making every freedom story possible. Together we truly are giving futures back.

One Time $600 Donation - Rescue a Thailand Girl

Donate $50 A Month - Sponsor a Child
SPECIAL RESCUE1 EDUCATION FUND

Our children under the care of Rescue1, have started a new school year. They are in need of school supplies so they can successfully study and learn.
Your one time donation of $50 can help a child learn, grow and become the person God intended them to be. They need us.
2019 Rescue1 Education

$3,400 - School fees and books
$1,600 - School shoes
$1,600 - School backpacks
$1,400 - Uniforms
Total: $8,000.00

$50 Donation for One Child's Education

$100 Donation for Two Children's Education

$150 Donation for Three Children's Education
Donate Today by using the links above. You can also make your donation by calling 631 696-4950 or mailing your check to Rescue1 to PO Box 1648, Selden, NY 11784. If sending a check, please write "Rescue1 Thailand Sponsorship" in the memo.