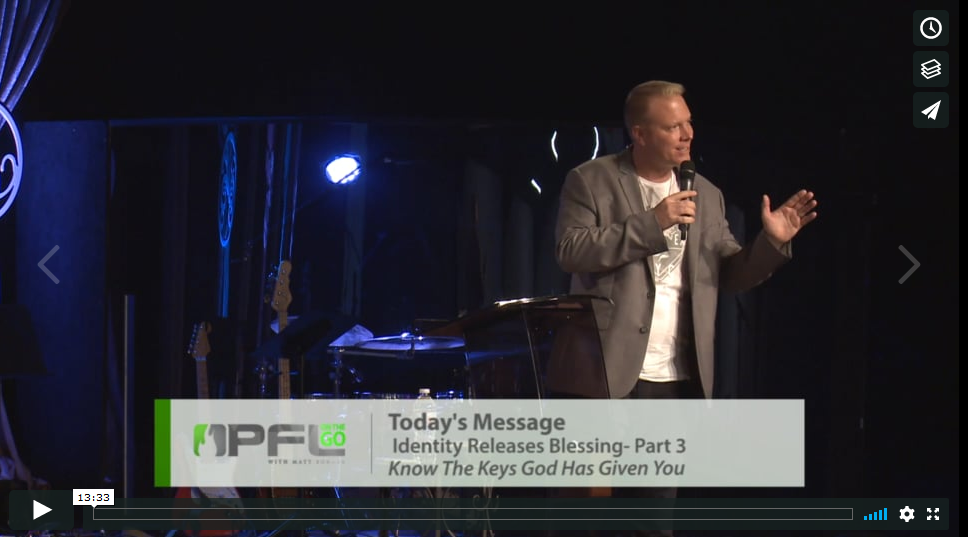 Identity Releases Blessings

Part 3 - Know the Keys God Has Given You
You have supernatural keys to enforce what God has already accomplished for you. Learn how to use these keys and walk in total freedom!

Watch Now!
Identity Releases Blessings

Part 4 - A New Season
God defines you based on who He sees you to be. You are not limited by the pain of your past. It's time to move into your future and be all God has designed you to be.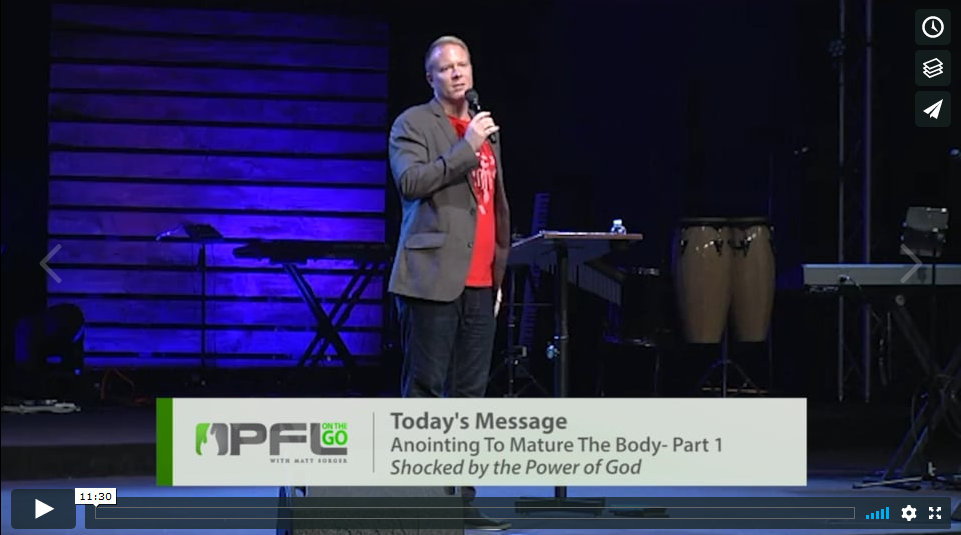 Anointing to Mature the Body

Part 1 - Shocked by the Power of God
God wants to shock you with His anointing and saturate you with Himself and with His power. Today I share about a time the presence of God shocked an airline worker when I walked up to the ticket counter. You can also experience this saturation!

Watch Now!

Anointing to Mature the Body

Part 2 - Time in His Presence
Your present day time with God affects your future anointing. Today I share how God called me to prayer and set a plumb line of intimacy with God in my heart. When you spend time with Jesus you become like Him. Whatever you hang around, you become like.

Watch Now!