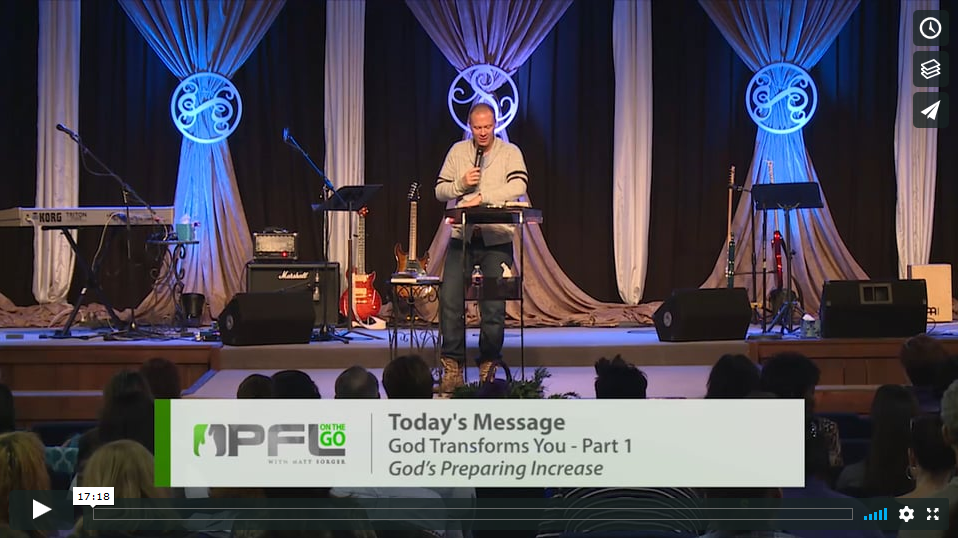 God Transforms You

Part 1 - God's Preparing Increase
You can experience complete transformation in your life. Get ready to increase on every level!

Watch Now!

Part 2 - The Spirit of the Lord is Upon You
As God transforms you, He anoints you! The Holy Spirit is upon you to empower you to do great things.

Watch Now!