I have a prophetic word for you! Get ready to go over the walls that have been hindering your joy, peace, freedom, health, relationships, family and destiny!
In Genesis 49 Jacob gathered his sons around him before he passed away. As a patriarch he spoke prophetic words and blessings over each one of their lives. When it came time to speak over Joseph, his favored son, he said, "Joseph is a fruitful bough, a fruitful bough by a well, whose branches run over the wall." (Gen 49:22)
I love how Joseph's life was portrayed. As a fruitful tree, planted by a well whose branches ran over the wall. There were a lot of walls around Joseph's life. The walls of the pit he was thrown into when betrayed by his brothers, the walls of Potiphar's house when he was sold as a slave, and the walls of the dungeon he was thrown into. Yet despite all these walls, nothing could stop the favor of God on Joseph's life.
No matter how far down he was thrown, the favor of God always caused him to rise to the top. And this is what the favor of God is going to do for you!
No matter what walls you see around your life, they cannot stop God's plan and destiny for you. They can't take God's favor off of you. Even the cruel actions of other people towards you can't stop what God wants to do. Despite any negative outward circumstance, you can keep going higher and higher right into the blessing of God.
I'm going to give you the prophetic keys to this supernatural favor, elevation and blessing!
1. Stay planted by the well. Joseph was surrounded by walls, but he was planted by the well. He stayed connected to his life source, God. As long as you stay connected to God's word and presence, you will continue to be fruitful and grow, no matter what limitations surround you.
2. Keep your heart free from bitterness and offense. The only thing that could have hindered Joseph's blessing and destiny was himself. But he chose to forgive his brothers and every person that hurt him along the way. He kept his heart free from offense. As Joseph kept his heart pure, humble and offense free, God's favor always lifted him to the top.
3. See your life from God's perspective and not from your own earthly perspective. Psa 105:17 says he was a man "sold as a slave" and yet "sent by God." Joseph chose to see himself as sent by God, rather than as a slave. From man's perspective he was sold. From God's perspective he was sent. Heaven's perspective empowered him to forgive.
4. Stay true to God's call and fulfill His plan by keeping your heart free. Joseph did this and saved many lives. If he would have been elevated into power with bitterness in his heart, he would have short circuited his destiny by using his power to hurt others rather than to save others. People with unresolved hurt and anger end up hurting others. By keeping his heart free he was able to use his influence, power and elevation to help people.
5. Hold onto God's promise no matter what it looks like in the present moment. Don't let the misunderstanding of your present moment steal God's promises from your heart. Joseph held onto the prophetic word of God. Persevere and keep going and you will go over every wall that surrounds you.
God says get ready to go over the walls!
You may have current walls around your life. Walls of misunderstanding, mistreatment, judgement, false accusation, jealousy and anger from others towards you. Maybe you've believed that these walls have the power to hinder God's plan and blessing for you. God is giving you a perspective change! These things can't stop you! If by God's perspective and grace you keep your heart free, you will rise above it all. Just like Joseph, your branches will go over the wall. In other words, you will grow right over the things that seem to hinder and confine you. In fact your branches will so outgrow those walls around you that you won't even be able to see them anymore. You will go far beyond them. Even if the walls never change, you will! And people will be shocked with where God takes you.
The walls can't stop you! Only unresolved offense can stop you. But God is saying you are going AWOL - Over the Wall! Before Joseph ever got a breakthrough on the OUTSIDE, he got a breakthrough on the INSIDE. Even in the prison cell he was a free man. Because his heart was free. When you get a breakthrough on the INSIDE, it's just a matter of time until you see it on the OUTSIDE. God says "Keep going!"
I have SO MUCH MORE I want to share with you about supernatural keys for breakthrough in your life.
In my NEW TEACHING SET, Keys to Established Breakthrough, you can get empowered to BREAKTHROUGH and overcome EVERY HINDRANCE in your life, family, marriage, job and personal life.
I so want you to breakthrough that I am going to give you my teaching set The Breakthrough Series, COMPLETELY FREE, when you get Keys for Established Breakthrough.
Plus FREE SHIPPING in the US.
Special 2 Day Offer Only!

Get The Breakthrough Series COMPLETELY FREE when you get Keys to Established Breakthrough! ($25 Value for Free)
YES! I want to breakthrough in EVERY area of my life!
Please send me my FREE teaching set, The Breakthrough Series, when I get Keys to Established Breakthrough!
CLICK HERE FOR THIS SPECIAL CD OFFER
CLICK HERE FOR THIS SPECIAL MP3 OFFER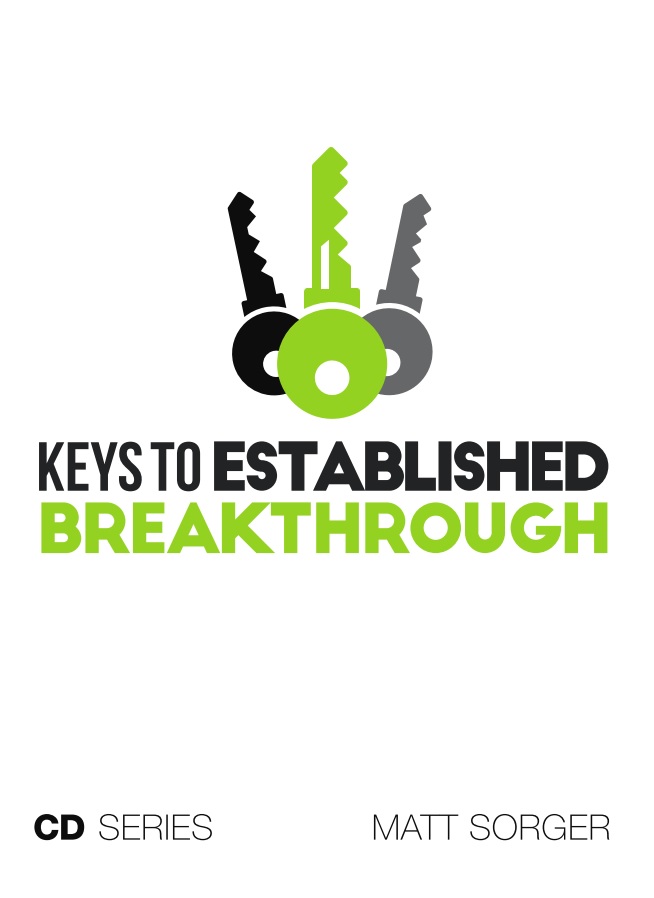 Your time for established breakthrough is NOW.
These anointed messages and times of question and answer will empower you with supernatural truth. God not only wants to give you breakthrough on every level in your life, but He wants to establish you in that breakthrough!
Messages include:
Keys for Established Breakthrough I
Keys for Established Breakthrough II
Question & Answer Session
The Breaker Anointing
You Can Breakthrough Every Limitation
COMPLETELY FREE TEACHING SET
NORMALLY $25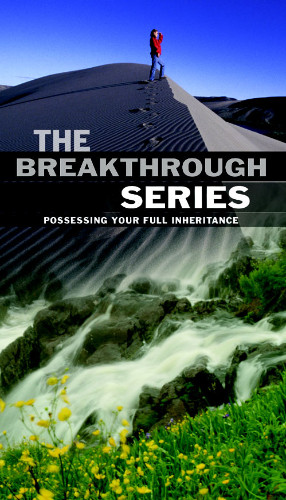 Are you seeking a spiritual breakthrough in your life? In this series, Matt describes how to achieve that breakthrough through the divine strategies found in the Word of God. He shows you how to defeat the plan of the enemy and maintain lasting victory. You will gain an understanding of the process of transformation and lasting deliverance and will be empowered to live a victorious overcoming Christian life.
Teachings Include:
The Anointed Shout
Possessing the Territory of Your Soul
Maintaining Your Breakthrough