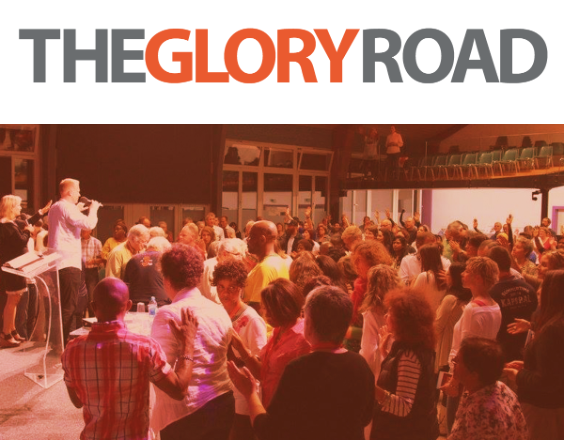 See what God has been doing on the road with Matt and Stephanie!

The last few months have been filled with salvations, healings and God's glory filling and transforming lives! Stephanie and I have ministered weekly across the United States and Europe. Here's just a few highlights.
Words of Knowledge Heal the Sick - Glory City Church, Georgia - March 28, 2015
The move of God's Spirit was amazing at Glory City Church in Georgia. During the altar time, God began to move through the gift of the word of knowledge. One woman testified to her shoulder being instantly healed. Another woman's heart was healed of an irregular heartbeat. Another woman was set free from depression. She received total freedom, healing, and joy. Another woman was healed of an acid reflux condition.

I love when God moves with words of knowledge. I had a very interesting experience last night with it. During the altar time, I began to feel a tingling in my right shoulder. But it felt "itchy" too, like when a wound is healing. God spoke to me and said He was healing a shoulder condition. I called it out and the woman's shoulder was instantly healed!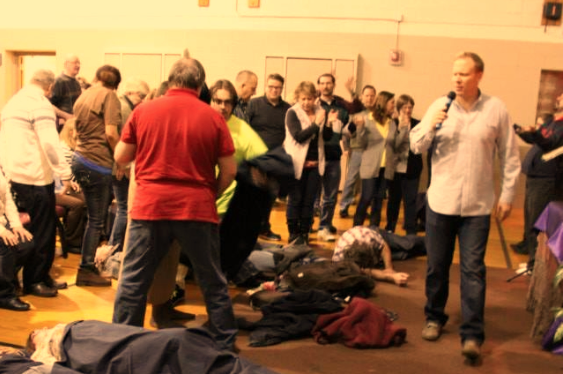 God's Glory is Bigger than Your Hands!
I love how God is bigger than our hands. God is so big, He can lay His hands on people even when you can't. God is bringing His people into a deeper and higher atmospheric glory, where whole atmospheres around us become filled with God's tangible presence. This realm of glory moves beyond where our hands can reach, bringing people into freedom and breakthrough all around us.
One woman testified after the Holy Spirit filled her, "I have not felt this way in three years!" The heaviness she had experienced over the last three years completely lifted off of her and she was filled with a brand new joy! Jesus came to give us life and life more abundantly, until it overflows!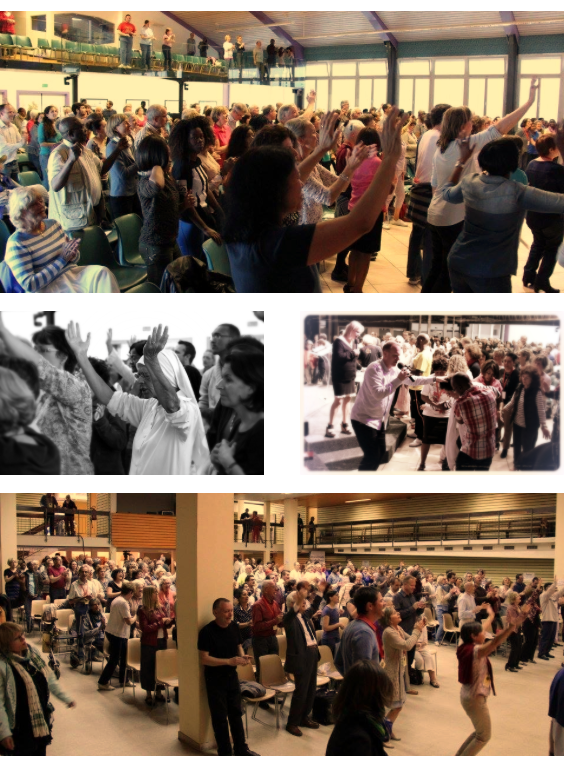 Over 130 First-Time Salvations in France & Switzerland - May 13, 2015

It was a packed house in Lyon, France. Around 500 people gathered to worship Jesus and to be healed of their infirmities. It was a glorious night. I gave a salvation altar call & over 100 people gave their lives to Jesus for the first time. People shared that they have never encountered God & His presence like this before.

A Broken Foot Instantly Healed

As I called out words of knowledge for healing, a woman's broken foot was instantly healed! She was in a cast and needed surgery. She pulled her cast off and ran around the church totally healed!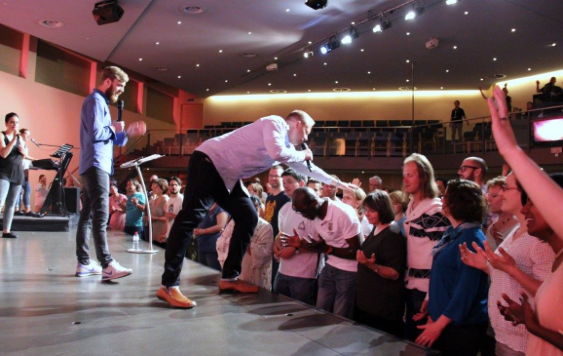 Over 30 First-Time Salvations in Switzerland - May 15, 2015
We also had an amazing healing crusade in Switzerland. The place was packed with hungry believers & unsaved seekers. God's glory crashed in! The altar call had over 30 people give their hearts to Jesus for the first time. Then miracles broke out and people got filled with God's glory. People shared with us afterwards that they have never experienced before what they did tonight.



Thank You Monthly Partners!
Thank you monthly Power Partners for helping me reach souls around the world! Your prayers & giving are changing lives for eternity. You made these two evangelistic crusades to reach the lost possible. Many were saved, healed and set free because of your faithful giving.
I so appreciate our monthly partners. MSM sows a new audio teaching in CD and MP3 each month as a special thanks to our partners. If you would like to receive this monthly teaching and come under the prayer cover of MSM, you can join our partner family by clicking the link below.