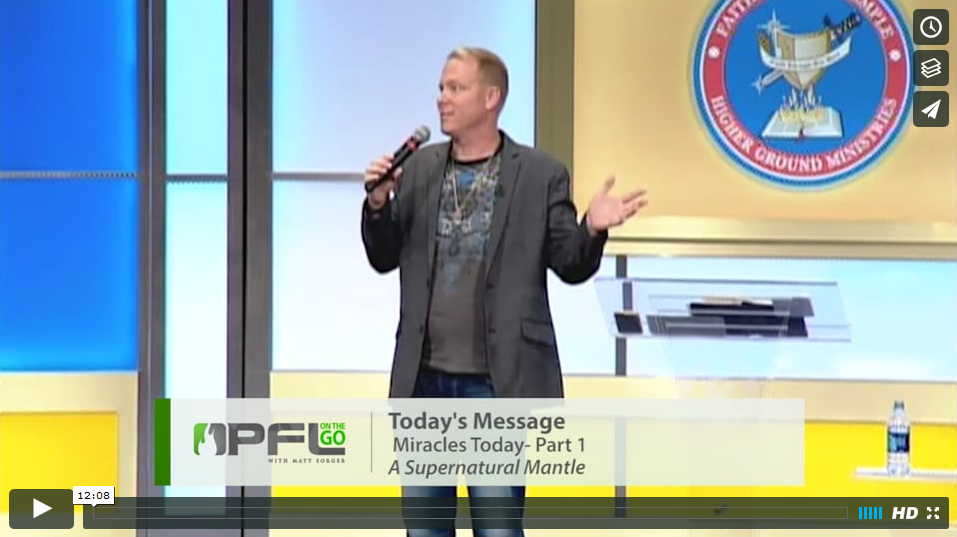 Miracles Today

Part One - A Supernatural Mantle
God is still working miracles! Watch today and learn about how the Holy Spirit mantles you with God's extraordinary power.

Part Two - Empowered Beyond the Natural
God's glory lifts all the limits off your life. You can live in a place where you are empowered beyond the natural. Watch today and learn how.