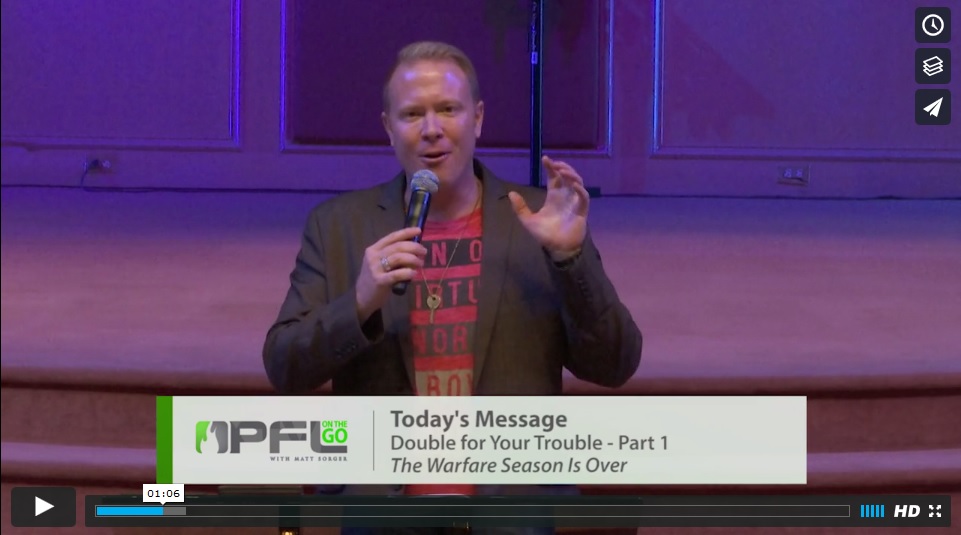 Double for Your Trouble

Part One - The Warfare Season is Over
The warfare that marked your last season will not be able to follow you into your new season. It's time for total breakthrough!
Part Two - Enter into Your New Season
God has a new season for you. The old is passing away and the new is coming. Watch today and enter into the new place God has for you!