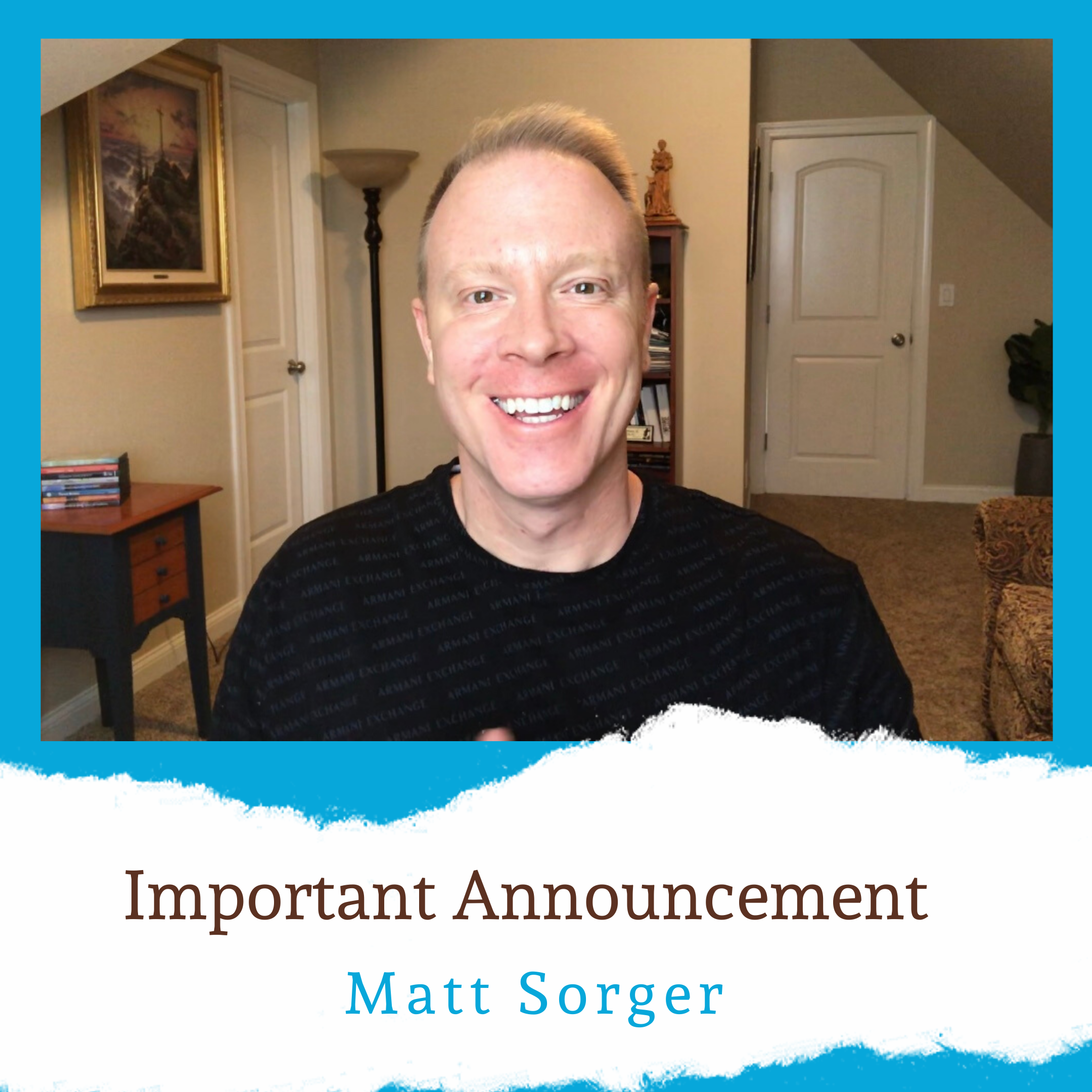 Please Watch...it's just a few minutes long :)
- - - - - -
I humbly come before you today to ask for your help in this moment.
As you know we are in unprecedented times regarding the Coronavirus. Due to the government taking actions to help stop the spread of this infection, gatherings of 10 or more people have been shut down.
This has greatly impacted Matt Sorger Ministries and Rescue1 as all our meetings in March and going into April have been cancelled. We are not a local church and therefore we don't have a tithing community to support us during this crisis. But we do have an amazing family of donors.
The majority of our funding for the work of the ministry comes from our itinerant meetings on the road and the offerings received in those meetings. We are a faith ministry and for 17 years have trusted God every step of the way. We know God is our source, but we also know He uses amazing people like me and you to partner with Him in His work.
Since the cancellation of a significant amount of meetings, our only funding is from the donations that come in from donors like you.
We really need our spiritual family to pull together during this moment.
I humbly ask if you would consider making an extra donation during this time. Or you may consider becoming a monthly partner with the anointing on this ministry.
While public gatherings have shut down, which is the avenue God used to fund the work He's given us to do, we are trusting and asking our spiritual family to help during this moment. We have never done this before.
With over 200 rescued children we care for on a daily basis in four countries and with the day to day operations of the ministry, we would be eternally grateful if you stood with us during this time in a special way. A donation of $50, $100, $1,000 or more would enable us to continue all of our outreach work. However God leads you…it will make a significant impact on our rescued children and the operations of MSM.
If you would like to make an extra special donation today to help us during this unprecedented time you can give in several ways:
- You can give online at mattsorger.com. CLICK HERE for the donation link.

- You can give by phone. Call 631 696-4950 to make a donation by phone.

- You can give by check. Make your check payable to Matt Sorger Ministries and mail to PO Box 632 Waxhaw, NC 28173.

- You can become a monthly partner by CLICKING HERE.

I am praying daily for you during this time and asking God to keep you safe and protect you and fill you with His glory, power and might. I'm also praying His peace and joy will guard your heart and mind in Christ Jesus. You will radiate His glory as never before. I'm also praying for God's blessing to rest on your seed and for a mighty harvest to come forth in your life!
In His Humble Love and Service,
Matt Sorger