2019 - WHAT WE ACCOMPLISHED TOGETHER

Wow! 2019 was an amazing year filled with God's glory and transformed lives!

THANK YOU DONORS, PARTNERS & SPONSORS. THIS IS WHAT YOU HAVE ACCOMPLISHED!

HERE'S A FEW HIGHLIGHTS FROM THE YEAR:
- Ministered in 7 countries - Canada, Germany, England, South Korea, Denmark, Norway, and United States with tens of thousands ministered to in person and online.

- Ministered in 18 US states - Texas, Missouri, New Hampshire, New York, South Dakota, Ohio, Hawaii, California, Georgia, Virginia, Massachusetts, North Carolina, Minnesota, South Carolina, Florida, Wisconsin, Pennsylvania, and Alabama!

- 150 Glory Meetings - thousands of lives changed!


- 200+ children successfully rescued from sex trafficking and abandonment and fully cared for in our Rescue1 program operating in India, Philippines, Mexico, and Thailand!

- Hundreds of people personally mentored & equipped by Matt from all over the world through Matt's Online Interactive Mentoring E-Courses.

- Preached, prophesied & prayed healing for thousands of people
.

- Love and healing sown into our Rescue1 children thanks to our amazing sponsors, partners and donors. Everyone worked together to rescue & provide housing, food, clothing, medical care & education for 200+ children!


THIS IS AN AMAZING ACCOMPLISHMENT. THIS IS WHAT EACH DONOR, PARTNER, & CHILD SPONSOR HAS DONE.

- Rescue1 has launched into Pak Chong, Thailand where we are funding the high school and trade school education and care for 10 girls who would otherwise be forced into prostitution to provide for their families.

- Launched a brand new podcast on Charisma Podcast Network called Glory Living.

- Produced a Power for Life show that has impacted thousands of people around the world with God's life changing word.

- Over 2 million views on our Youtube channel.

- 200,000 miles flown all around the world!

- AND BEST OF ALL, our second son NOAH was born!

WE COULDN'T HAVE DONE ANY OF THIS WITHOUT YOU AND YOUR CONTINUAL SUPPORT. TOGETHER WE REACH FURTHER!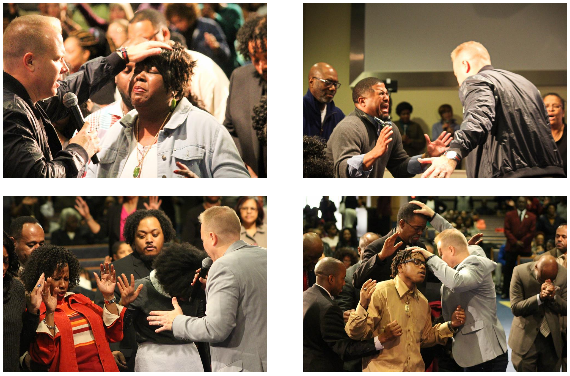 Where We are Going - 2020 Prophetic Insight

2020 will be a year of accelerated suddenlies. Things that God has put in your heart will surely come to pass. I believe we will see breakthrough after breakthrough as God goes before us. People are being positioned for their next season. God is ordering your steps and putting together the pieces of the puzzle. You will have clear vision for the new God is bringing into your life. God is going to cause all the pieces to fall into place and you will really find your steps ordered by God. Open doors will come suddenly and you will be at rest and peace as God works all things out.

This is a season where God is going to enable us to be extremely fruitful from a position of rest. As you abide in Christ and His word abides in you, you will bear much fruit. We can't do anything without Him. But as you abide in His love and obey His word, which is to love God and love people, you will produce much fruit. God is going to teach you step by step and cause an even greater Christlikeness to manifest in your life this year. You will have more patience, long suffering and self control. The Holy Spirit is your Counselor and Teacher and will be with you each step of the way. We will walk in love, humility, patience, kindness and really display the depths of Christ. Stephanie and I are declaring and praying great sustained breakthrough over your life this year.

We love and pray for you. As our partner you are a part of our spiritual family. We have you covered.

~ Matt, Stephanie, Brayden & Noah
THE WHY OF PARTNERSHIP

MSM is anointed, good, integral ground to sow into. Your financial partnership is sown into all of our outreaches and enables us together to reach more people through preaching, teaching, media, missions and rescue outreach. We are a ministry you can trust will maximize your giving to reach more people with God's love and power.

I so appreciate our monthly partners. MSM sows a new audio teaching in CD and MP3 each month as a special thanks to our partners. If you would like to receive this monthly teaching and come under the prayer cover of MSM, you can join our partner family by clicking the link below.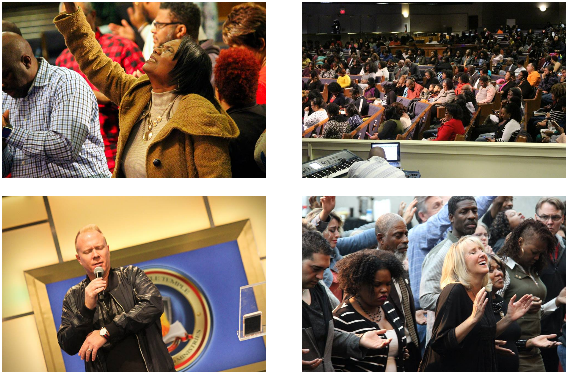 Be a part of what God is doing through MSM!